Feeling a bit... uninspired? Or maybe you just don't see why you should consider Drupal for your NGO website? What if you could have a look at the top 10 nonprofit websites built with Drupal?
And we're talking here about some of the world's most influential charity and non-profit organizations.
Here are the 2 main criteria that we've used for putting together this top:
 
to be straightforward and easy to navigate
to be visually pleasing and engaging: a clean and simple design helps the NGO's message shine through
 
Are these your own requirements, as well, for your non-profit website?
Then, get ready to find plenty of inspiration by scanning through these great examples of what other non-profits have managed to do with Drupal:



Who is EOCI? 
The organization defines its own mission so clearly on its website:
"... to build a world where children have equal opportunities to reach their dreams."
And all their projects and initiatives converge to meet this goal: providing equal access to educational resources for all children. Equal opportunity to compete and to succeed.
The website that we've built for this international profit (revamping an age-old site, with little traffic and low conversion rate) is still one of the projects in our portfolio that we're most proud of.
What makes it a great nonprofit website?
 
it's visually engaging: it tells a compelling story through visuals
it's well-organized and easy to navigate: Drupal 8 has made it easier for us to structure content and to put together an information architecture that's easy to step through
it's fast: the better the user experience, the higher the chances that they should turn themselves into the future volunteers or donors supporting the EOCI's initiatives
 
"The site's beautiful and performing exactly how we'd hoped it would. The company that manages our Google Ads has found that our conversions have increased...  A couple of our donors are thrilled with the website and have committed their support again. They're happy to be on the partners' page with a fresh look and approach to the public." (Sean Kelly, Executive Director, Equal Opportunity Community Initiative, Source: Clutch.co) 
2. Rotary International, One of the Top 10 Nonprofit Websites Built with Drupal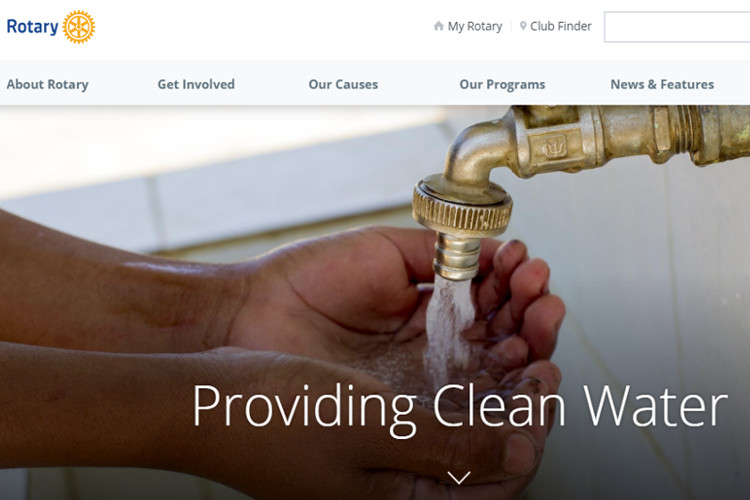 Who hasn't heard of Rotary International? A global network of community volunteers (1.2 million leaders and problem-solvers) actively involved in a wide variety of campaigns:
 
kicking Polo out of Africa
providing clean water
growing local economies
supporting education
 
Why did they go for Drupal?

For 2 strong reasons:
 
it's flexible: there's a module for almost any feature, any functionality they needed to implement to their nonprofit website
it's extensible: no matter how "ambitious" the organization's future causes and campaigns and expectations from their website might get, Drupal's built to scale up to their growing needs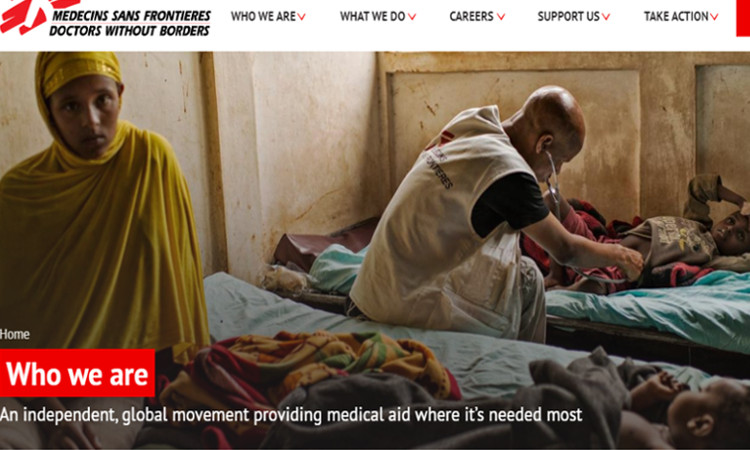 Probably one of the best examples of nonprofit websites built with Drupal is Doctors Without Borders (Médecins Sans Frontières).
A Nobel Prize-awarded organization of volunteering doctors, nurses, other staff, and journalists.
Their mission? Providing medical aid to people affected by pandemics, epidemics, natural disasters, or armed conflicts, no matter their sex, nationality, religion, or political affiliation.
Why Drupal?
 
because it's a multisite network that this global NGO needed and Drupal's famed for its built-in multi-site support.
because Drupal's robust enough to withstand massive amounts of traffic (it's the biggest NGO in the world), all while being a conveniently flexible content management solution.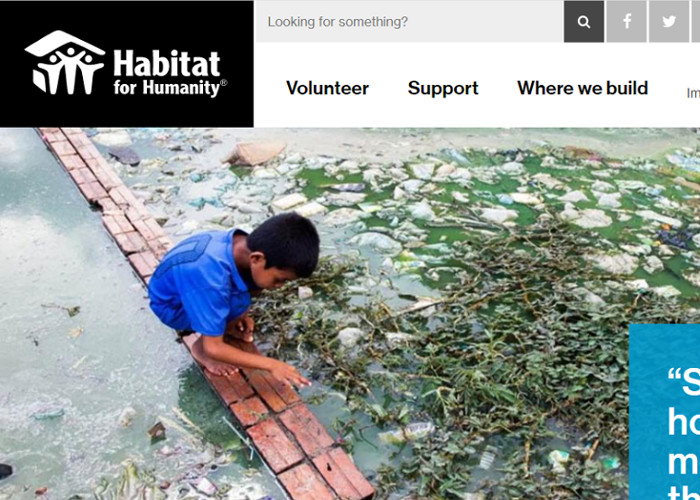 Another one of the top 10 nonprofit websites built with Drupal.
HFHI is an international, Christian NGO with a clear mission: building and renovating houses for low-income people. 
To carry out its mission, it brings together donors, volunteers, and members of the families in need, who're co-opted in the process of building/repairing their own houses.
How come their website is built on Drupal 8?
 
Drupal 8 is mobile-ready right out of the box
it's open-source, which translates into lower costs
it's flexible enough to empower their team to create, update, publish, and manage content on the go
it scales to meet all the organization's future needs
it ships with outstanding multi-language support
it's fast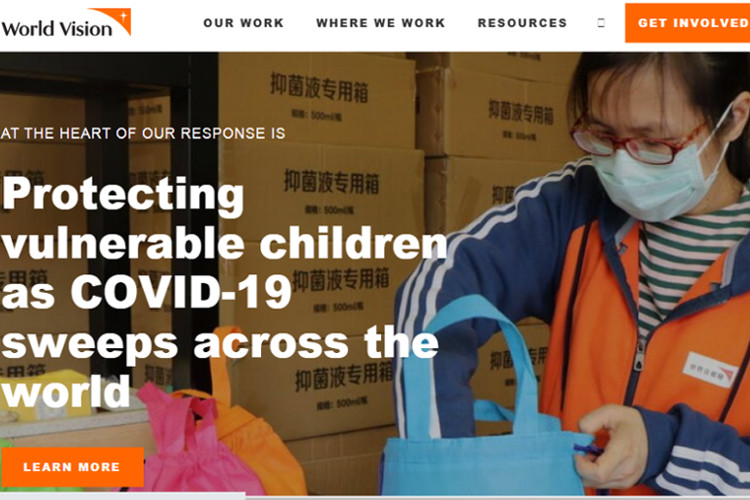 "What are the most popular nonprofit websites that run in Drupal?"
World Vision International's website is listed in any "top 5".
No wonder:
 
the organization is the world's largest international children charity
their website taps into Drupal 8's best features: easy third-party integration, freedom of customization, flexibility, and scalability guaranteed by its rich module collection
 
A nonprofit multisite that tells a series of highly compelling stories and grants a simplified donation process.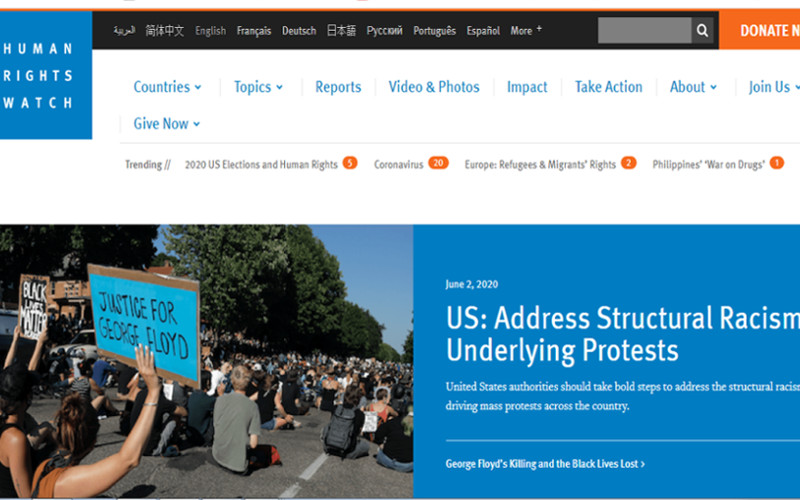 A worldwide known independent organization, headquartered in New York, dedicated to protecting human rights. 
And they define their own cause better than anyone else:
"... we give voice to the oppressed and hold oppressors accountable for their crimes." 
Why did one of the most powerful NGOs in the world opt for Drupal?
 
because it's the best option for multilingual websites
because it makes it easy to keep consistency while "joggling with" multiple content types 
because it empowers content authors and editors to publish content quick and easy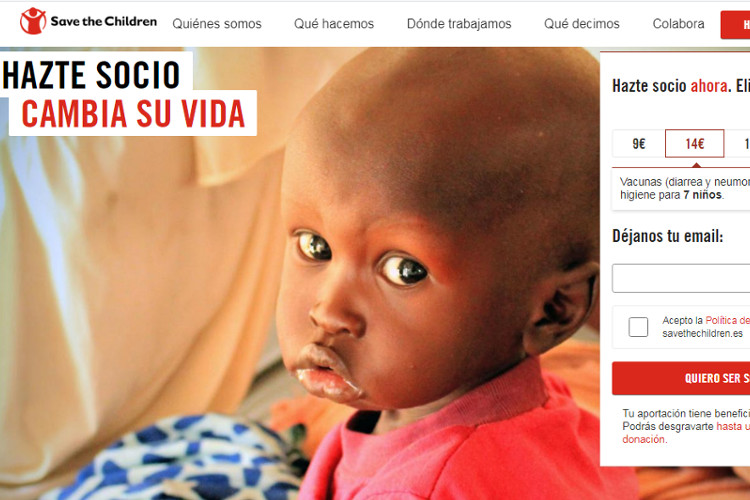 A member of the Save the Children International — the world's leading NGO dedicated to protecting and improving children's lives — Save the Children Spain has its website running on Drupal 8.
And it is, by far, one of the 10 best nonprofit websites out there.
Not just due to the global reputation of this humanitarian organization, but thanks to the complex needs that the Drupal website manages to meet:
 
it handles an entire network of operations that are critical for the NGO's activities: donations, news publishing, crowd fundings, training, collecting signatures, communicating with the press, etc.
it withstands large influxes of traffic
it supports a multi-site infrastructure
it makes it easy for multiple teams (see Drupal's granular permission and access control system) to operate on the website, to integrate the tools they need for doing their work
it integrates easily with all kinds of e-commerce third-party platforms (needed for their donation process, signature, membership, etc.)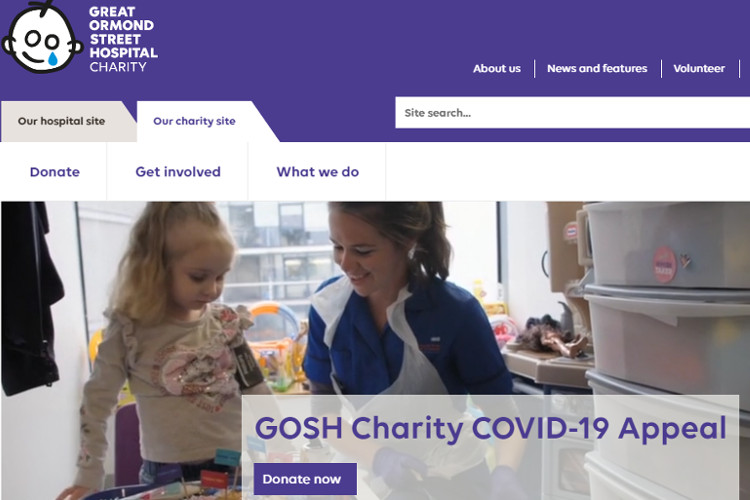 One of the UK's largest charities, Great Ormond Street Hospital Children's Charity (GOSH ) is dedicated to supporting the Bloomsbury-based children hospital and its patients.
How? By focusing their efforts in 4 major areas:
 
supporting the little patients and their families
investing in rebuilding and renovation projects
pioneering research into children's health
investing in life-saving medical equipment
 
When did Drupal come into the picture? 
When the charity looked for a platform that would provide them with:
 
scalable architecture for their website, robust enough to scale up and down, to their fluctuating levels of traffic
multi-site support, out of the box: GOSH.org is made out of 2 large websites and an ecosystem of 10 different sub-sites
easy third-party integration: they needed to keep the same staff, so they looked to streamline their team's work, by integrating time-saving tools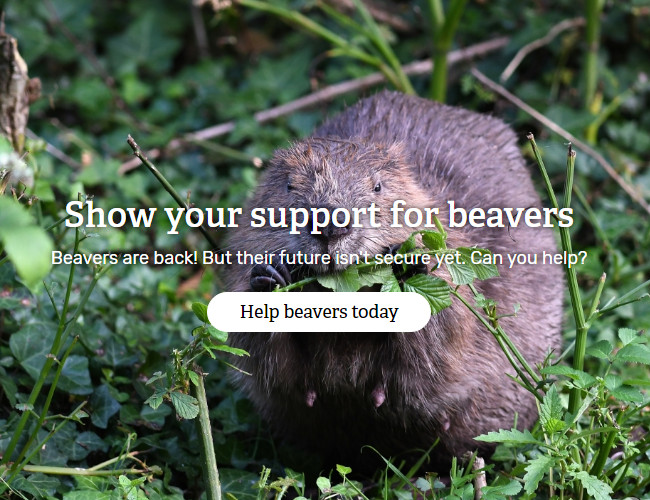 We couldn't have left the Wildlife Trusts website out of our list Drupal nonprofit organization websites that stand out.
The UK-wide group, comprising 45 local Wildlife Trusts, shares a common interest in preserving the wildlife and the biodiversity in their local area.
And we're here talking about 2,300 nature reserves, on 98,000 hectares.
46 different independent charities, each with its specific activities, constitution, and membership criteria, under one "umbrella"?
This multi-site project had "Drupal" written all over it...
Now, let me outline, briefly, the key reasons why Wildlife Trusts has chosen Drupal for its website:
 
it provides great multi-site capabilities: the organization wanted to empower each trust to control its own content creation and publishing process, but they still needed some sort of a "central hub"
it provides outstanding content management capabilities, much needed in this case, where huge volumes of content had to be managed effectively
it meets their need of delivering the best mobile user experience
it empowers the Wildlife Trusts editors to tailor page layouts as needed: and we're talking here about a multi-site that's rich in stunning visuals and video content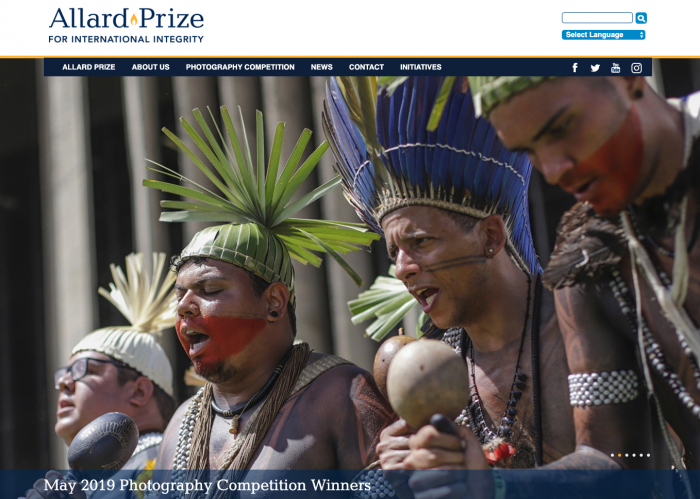 Another project from our portfolio that we're particularly proud of.
The Allard Prize for International Integritiy is a photography competition that recognizes and awards people and organisations standing out through their efforts in fighting corruption and defending human rights.
Why did they go with Drupal?
 
because they wanted to give their website a performance boost
because Drupal provides them with a reliable translation system, a crucial feature when dealing with a global audience
In Short, Why Would You Choose Drupal for Your Nonprofit Website?
Here's a short inventory of the main reasons why you'd choose Drupal for setting up your nonprofit website:
 
you save money (Drupal's open-source)
you get your multi-site, multi-language website ready to go in no time (especially if you opt for a Drupal distribution)
you're free to further extend your website's capabilities by adding new modules and integrating new third-party apps 
you get robust SEO features right out of the box
you get a website that scales to fluctuating levels of traffic 
you get to categorize, neatly structure, create, edit, publish, and manage your content quick and easy
you're free to customize your page layouts to your liking
 
Need help setting everything up?
Just send us a message with your feature requirements and specific expectations from your future nonprofit website and let's get your message out there.

We do Drupal development
Go to our Drupal page!
Visit page!