Let's take this scenario: you need to create a landing page for your Magento 2 website. You have no coding experience, you need it built fast and preferably as easily as... dragging and dropping some builder elements. "What's the best Magento 2 page builder extension?" you then ask yourself...
Now, let me try and guess the other key features on your "must-have" list for this page builder:
 
to provide a drag and drop interface (definitely!)
to be optimized for speed
to come packed with powerful customization options
to support responsive design and mobile-ready layout
to make it easy for you to change the layout elements and build new blocks
to be integrated with Magento WYSIWYG 
to provide a rich collection of widgets for you to "joggle with"
to be compatible with other Magento themes and extensions
 
Have I guessed most of your "wishes"? 
Now, here are 5 Magento 2 page builders that meet your expectations of performance and ease of use:
 
But First: What About the Built-In Page Builder in Magento 2.3? 
First of all, you should know that you'll get this page builder out of the box with the Magento 2.3 Enterprise Edition edition only. The Community edition doesn't provide it.
So, if your eCommerce website's running on the EE edition, the default Magento 2 page builder gets automatically installed.
It provides you with powerful content creation tools and visual drag and drop page builder to create and to easily edit your pages.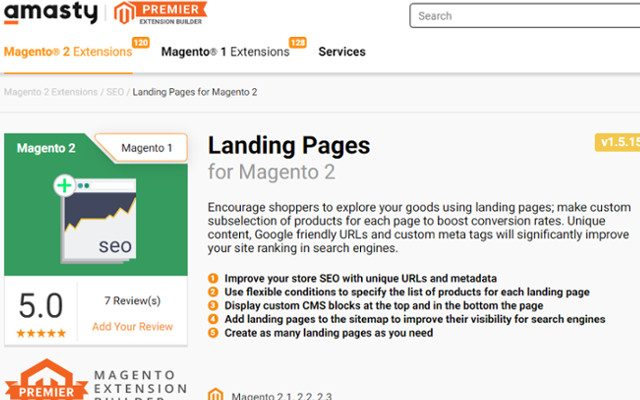 A flexible module for creating landing pages in Magento 2. 
Expect to get "spoiled" with lots of powerful functionalities aimed at boosting conversation:
 
it allows you to create custom sub-selections of your products/services, for each page
… custom meta tags
… Google friendly URLs
it enables you to put together unique and engaging content for your landing pages
 
Key features:
 
it allows you to display your custom CMS blocks at the top/in the bottom of your landing page
it allows you to create page-specific lists of products by leveraging the flexible conditions that it provides
it allows you to list your landing pages to your sitemap
it allows you to create a wide range of landing pages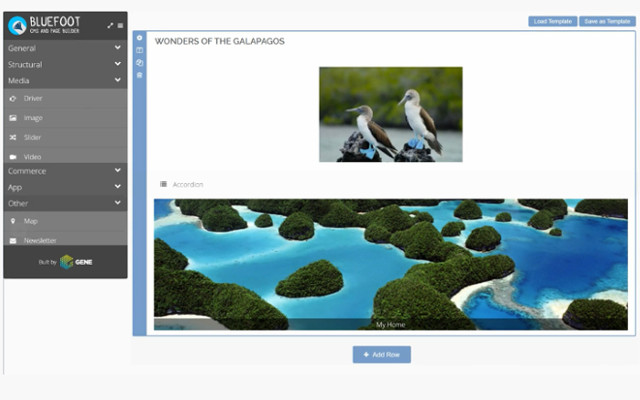 In your "quest" for the best Magento 2 page builder extension, you'll definitely want to consider Bluefoot, as well.
It's a content management system and page builder that empowers you to create custom, feature-rich webstore pages, with zero technical knowledge (either PHP or Magento template system related...).
Using it is unexpectedly easy:
 
its interface resembles the already familiar admin panel in Magento 2
just use Bigfoot once you have the WYSIWYG in Magento popping up
 
Key features:
 
drag & drop page builder
easy third-party content integration: from Google Maps to Youtube, building feature-rich web pages, posts and categories becomes surprisingly easy
a whole collection of styling options 
Magento WYSIWYG integration
static block integration
open-source code
 
In short, with Bluefoot CMS and Page Builder, creating custom web pages turns into a matter of... minutes.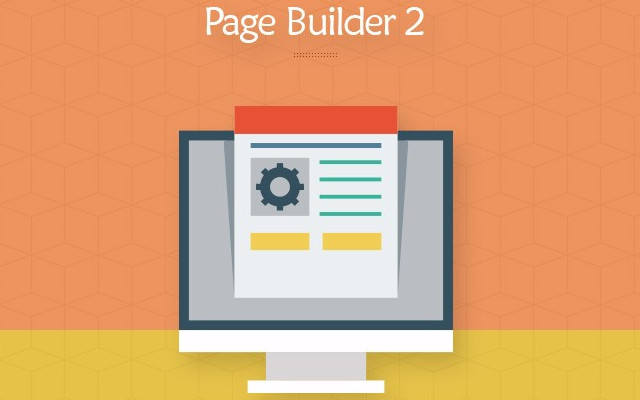 The best Magento 2 page builder extension if you fancy the idea of creating and configuring your (complex, feature-rich) pages right at the front-end. No admin panel needed...
Easy to use, convenient and highly intuitive.
Key features:
 
create an unlimited number of page layouts
easily change your layouts
a collection of +50 popular Magento widgets
a built-in element builder to create your own content elements and mix and match them to your liking
visual drag & drop admin interface
CSS skin builder, that grants you full control over your web pages' looks
block builder: create your blocks, then assign them to specific positions on your pages
top performance; it's built with page load time in mind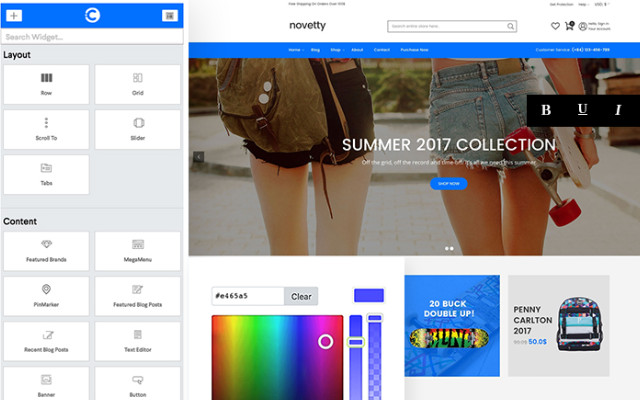 Simple, intuitive, flexible and fast. What more expectations could you have from the best Magento 2 page builder extension, right?
Key features:
 
intuitive interface: just swipe through and select out of hundreds of content elements and templates
an all-baked-into-one solution: manage your whole web design workflow from one place
live front-end editor & inline editor: apply changes to your webstore pages (and test the end-results) in real-time
top performance
100% visual design: simplicity & flexibility at its best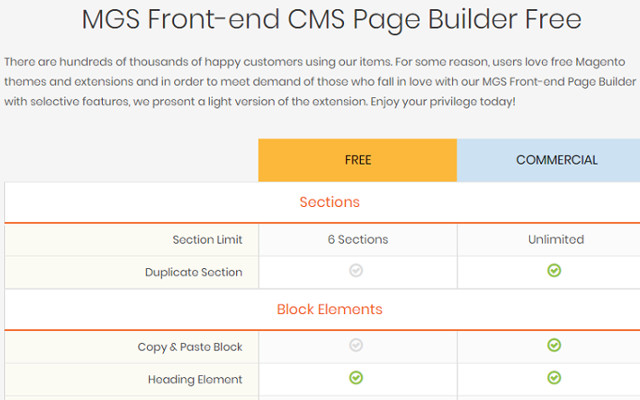 From homepages to content pages, to ads pages, to landing pages, this page builder allows you to create your CMS pages right at the front-end, by just dragging and dropping content elements.
Key features:
 
+30 builder elements
enhanced speed for your newly created web pages
highly intuitive drag & drop interface that display the updates you're making in real-time
responsive design options
compatible with other extensions and themes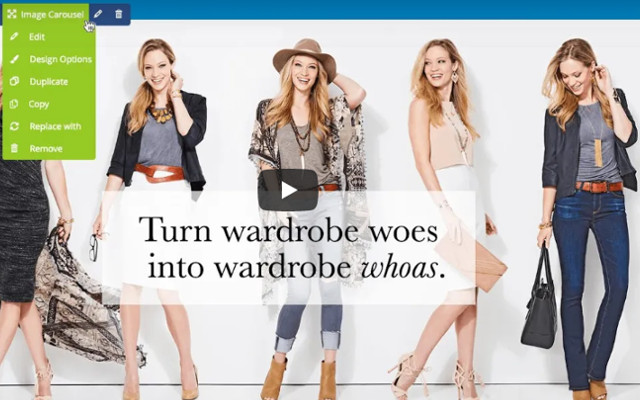 Another candidate for the title of "the best Magento 2 page builder extension". And no wonder why: Magezon's page builder empowers you to create custom page layouts in no time. With zero coding experience required...
From adding descriptions to your products to putting together your website's structure, you're free to configure everything about your layout.
Key features:
 
+50 content elements
drag & drop page builder
fast performance with cache
ready-made templates
Magento WYSIWYG editor
a wide range of plugin integrations
a wide collection of customizable options
 
The END!
Needless to add that it's not the best Magento 2 page builder extension that you should be looking for, but the most "suitable" one for your own needs. So, what features do you value most?
Would you trade ease of use for... lightning-fast performance? Are flexibility and freedom of customization more important for you than simplicity and an intuitive interface?
Contact our team of Magento 2 experts in Toronto or leverage our Magento web design services in Vancouver to drive outstanding development outcomes.

Image by 200 Degrees from Pixabay

We do Magento development
Go to our Magento page!
Visit page!