It's flexible, it grants users total freedom of customization, it's robust enough to power large, complex e-stores, it ships with a heavy load of powerful built-in e-commerce features and it's backed by a large, thriving community. And still, there are no better advocates for this platform than all those world-famous brands having their online stores running on Magento, right?
But which are these global brands more precisely? 
And I'm sure that their big names alone wouldn't be enough to inspire you, right? You're looking for leading e-commerce websites that:
 
deliver an outstanding, highly interactive customer experience
have a visually-striking design
 
With these 2 main criteria in mind, here's a top 10 worldwide-known Magento e-commerce websites:
 
The globally-famous, century-old football club is using Magento to power its online store...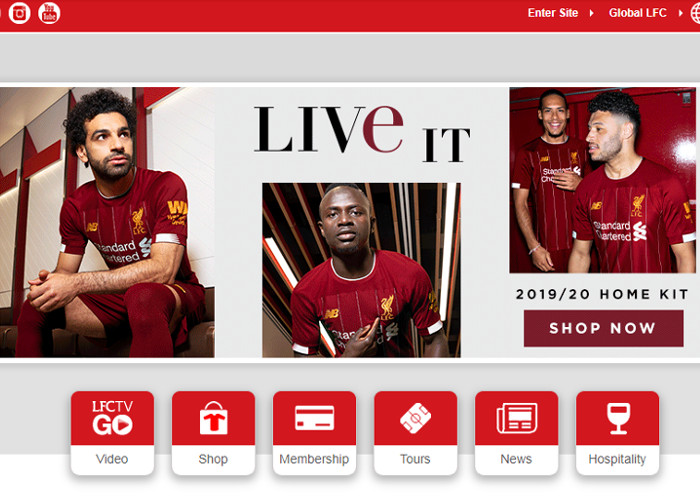 And it exploits the e-commerce platform's robust features to the full for crafting highly immersive, rich user experiences:
 
it leverages the power of storytelling on its front page
it personalizes the services provided to its customers
it "bids on" user-generated content to engage and to secure its online fans' loyalty
 
In short, the team behind Liverpool FC's online store taps into Magento's high level of customization to create some unique experiences for its customers.
 
2. Nike, One of the Most Trafficked Online Stores Running on Magento  
The world's giant manufacturer and supplier of sportswear is exploiting Magento's robust features to run its high-trafficked e-store.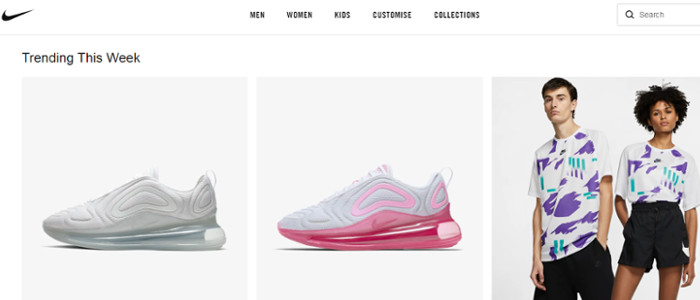 And when it comes to the customer experience delivered there, there's one particular feature that stands out: the product configuration tool.
Basically, any shopper can select a product from the catalog and design it himself/herself. He can get creative and style it so that it perfectly meets his preferences.
Moreover, users can see the results live, in real-time...
 
Ford Motor's yet another global brand that decided to partner with Magento for powering its own ideas of personalized online customer experiences.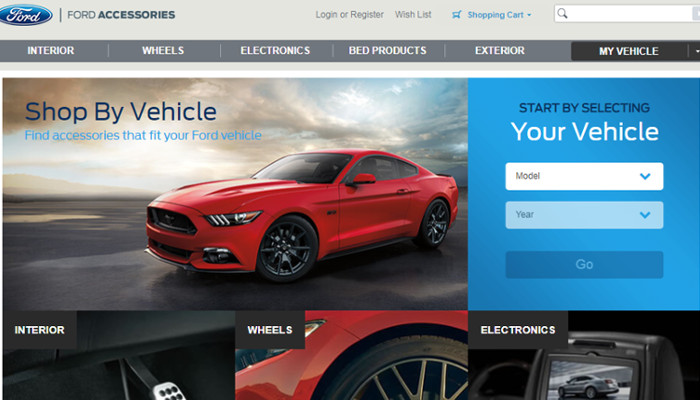 Speaking of which, here's but one example from the company's e-store: 
Say a potential shopper selects a specific car model on the front page. Next, Ford's product catalogue will adapt to that particular selection, displaying results accordingly...
Personalization at its best, to say the least...
 
The major challenge for the well-known UK-based shoe retailer has been to efficiently "joggle with" multiple languages and currencies.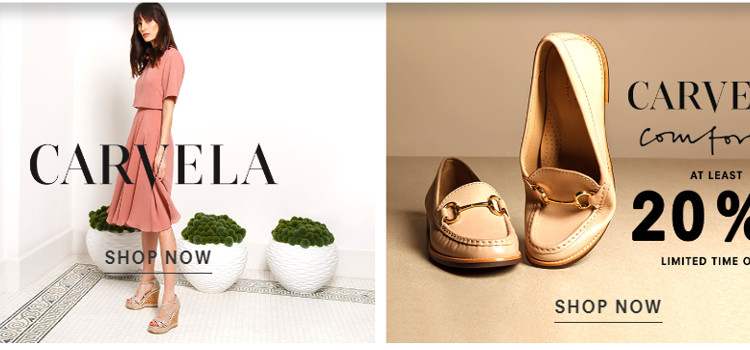 And they turned to Magento for that...
With its built-in multi-lingual support, Magento makes the ideal e-commerce platform for their localization requirements. Now, here's how this functionality is being leveraged on the Kurt Geiger online store:
Once a customer selects a country, he/she'll get accurate delivery time and shipping fee displayed across the website...
Note: search functionality and layered navigation are another 2 aspects where this e-store rocks supreme, thanks to the e-commerce solution that it is leveraging.
 
Another one of those highly popular, most-trafficked online stores running on Magento. On Magento 2, to be more accurate.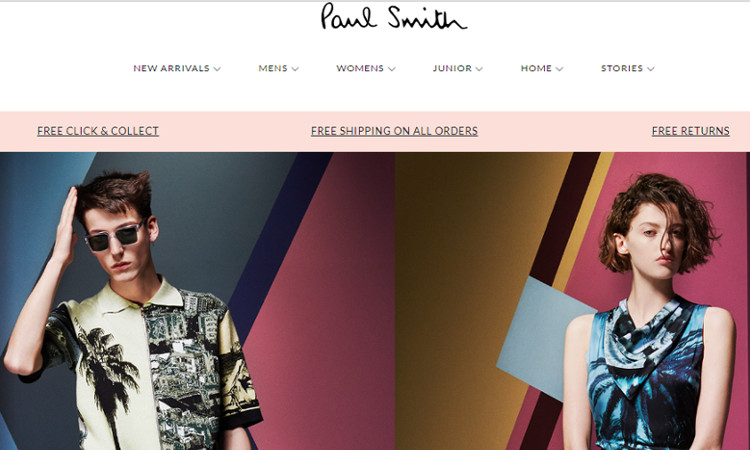 And the stellar customer experience delivered on this e-store makes the best proof that... Magento suits it:
 
lightening fast checkout process
thought-out main navigation layout
a "Model Wears" functionality integrated into the product detail pages that enable users to shop/steal a whole look featured in an image
 
END of Part 1!
These are just 5 of the 10 most popular online stores running on Magento.
5 leading brands whose unique ways of implementing certain features of this robust e-commerce platform are great sources of inspiration for anyone still thinking about getting started with Magento.
To access professional Magento services in Montreal or Vancouver Magento web design services contact Optasy.

We do Magento development
Go to our Magento page!
Visit page!