You either ride the wave or drown in it (yes, I am talking about the new e-commerce reality that COVID-19 has brought). So, you've decided to go ahead and open up your own online shop and you ask yourself: "Why would I use Shopify?"
Why not... BigCommerce, for instance?
And you know that going through this digital transformation is going to be painfully challenging since you'll need to:
go through the entire process of building your online store (obviously!)
make sure the servers will withstand huge (hopefully) amounts of traffic
actually ship your products 
handle those scenarios where customers return their products
handle all the marketing of your online business
…
With so much on your plate, the last thing you need is a complex or a too rigid eCommerce platform.
One that would make setting up and managing your store even more cumbersome.
But still: why Shopify?
Here's why:
1. You Can Start Your Own Shopify Store with… Zero Technical Skills
And this is one of the key reasons why it's the best eCommerce website builder, particularly for small businesses.
Shopify handles all the technical stuff for you: backups, security, web hosting, updates.
Unless you need some more advanced features than the ones it provides you with out of the box.
Otherwise, you're good to go: you can set up your store in no time, with no computer science degree.
Talking about empowering entrepreneurs, right?


2. "Why Would I Use Shopify?" Because It's the Easiest to Use
The question "Can I build my own eCommerce website?" has one simple answer:
Definitely!
With Shopify, you can set up your storefront and start loading in products in a few hours.You have an intuitive interface "at your service", enabling you to get everything up and running with… no single line of code.
It's conveniently easy to use, with your store ready to go pretty much right out of the box.
3. You Get Everything You Need to Run Your eCommerce Business
And I'm talking here about:
web hosting
deep insights into your customer behavior via its easy to navigate dashboard (Are they abandoning carts? How long are they hanging out in your online shop? Which social media channels do most converted customers come from?)
advice on the measures you could take to boost your sales
transaction management
a dedicated payment gateway: Shopify Pay (while it also integrates smoothly with Amazon Pay, PayPal, Stripe, Worldpay)
integrations with Google and Facebook and other platforms, as well
In short, Shopify takes care of everything online store management-related for you.
4. You Get a Fast and Low-Cost Shipping Service
"Why would I use Shopify for my eCommerce store?"
Because you get access to a network of thousands of third-party logistics providers.
And this is gold particularly for small eCommerce businesses (with big plans), who don't have a global logistics network.
In this respect, Shopify Fulfillment Network taps into machine learning to guarantee you deliveries on time (two-day shipping) and lower costs for your shipping.
And speaking of shipping (and empowering eCommerce businesses), you're free to choose the shipping option that best suits your needs:
by product weight
by delivery speed
by the region on the globe that you're shipping to
5. You Get a Large Collection of Apps to Add More Functionality to Your Store
It's what makes Shopify one of the most "tempting" eCommerce platforms:
You get to start small, using its built-in features, then… scale up, adding more power to your eCommerce business via add-on apps.
And, thank God, there are thousands of them in the Shopify App Store.
Ranging from:
reviews sections
to chat feature
to the feature of converting prices to international currency 
to email marketing tools (if your chosen theme doesn't already provide you with such a feature)
… you can browse, choose, and add any type of new functionality that you need to "inject" into your web store.
And since scanning through such a rich collection of third-party apps can get overwhelming, just make sure you go with the best-rated ones. It's the best criterion to filter them by. 
6. You Get a Whole Range of SEO Tools to Rank Your Store Higher in Search
"Why would I use Shopify to create my online store?"
Because it "spoils" you with a heavy load of built-in SEO tools to help your store get found:
it prompts you with SEO best practices whenever you add a new product to your catalog
you get header code and custom URL
multilingual options
reporting tools
blogging
7. You Get a Rich Collection of Themes, Specifically Designed for eCommerce
This is another strong reason why Shopify's still one of the most popular eCommerce website builders.
It provides you with one of the most impressive collections of stylish, clean, professionally designed themes.
Themes that you get to browse through by:
industry: food and beverage, art and photography, home decor, etc.
price
popularity
style: "fun and lively", "minimalist", "great for small inventories"
Good to know! The Shopify Express theme is the theme to go for if you need to get your store online… yesterday. If you don't have tons of images for your product catalog and you need to get online fast, this theme's the one for you.
When it comes to built-in features, all Shopify themes ship with:
social media icons
drop-down navigation support
free stock photos by Burst
SEO
customizable content sections on the home page
mobile-friendly design
free theme updates
built-in styles and color palettes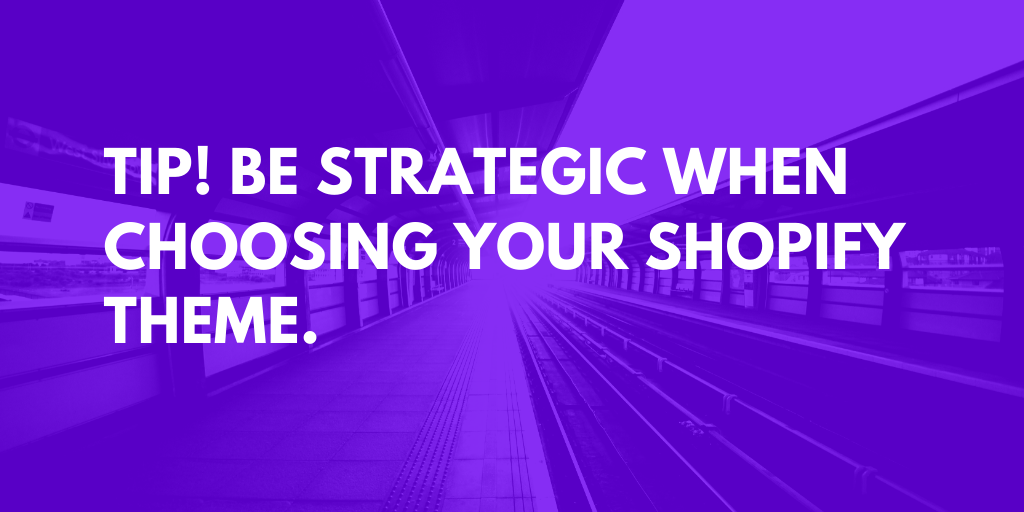 Prioritize those themes that ship with features that are critical for your store over the great looking ones that… lack them.
Otherwise, you'll need to look for (and pay for) Shopify apps to compensate for the missing features.
In other words:
Why not make your life easier from day one, going for a theme that helps you check most of the features off you wishlist?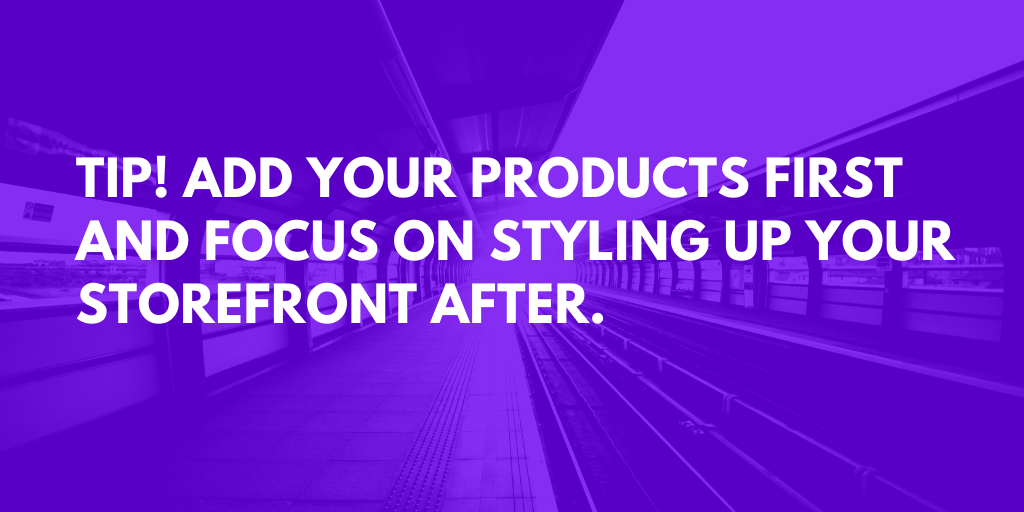 You'll find it more… natural and easier to design your product pages around your products, then to style them with no products to feature.
The END!
Are these reasons strong enough to answer your question: "Why would I use Shopify for my online store?".
But what if you're not that thrilled about the idea of a DIY store?
Maybe you don't have the time (or you simply want to invest it in other projects) to get into the nitty-gritty of building your own online store, from A to Z
Or what if you:
need a fully custom Shopify app for your store? One that should store a particular functionality that you need incorporated into your shop?
… or maybe a theme that's tailor-made to suit your specific business needs and to do your brand justice?
want to customize your product page or your checkout form?
We're here to help you make the most of Shopify and fine tune it to your needs.
Just drop us a line and let's build your powerful online presence.


Image by Akash Sanchihar from Pixabay  

We do Web Design
Go to our Web Design page!
Visit page!