OPTASY strikes again! We've got listed among the top Drupal developers of 2020...
FindBestDevelopment, the leading ranking platform for the web development industry, featured us in their "Best Drupal Development" category. Take it as a "hall of fame" showcasing 10 of the best Drupal development companies in the... world.
 
And we've just earned our spot there. What a great way to start the year!
 
But Who Is FindBestDevelopment?
It's a market research and reputation platform that "detects" and rates the top software development companies in the world. 
 
And they do that... monthly.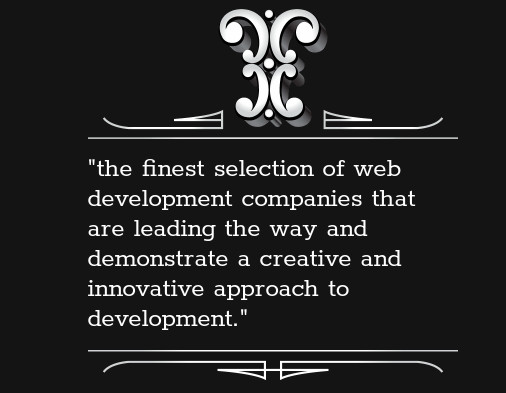 Source: FindBestDevelopment.com

Take it as a free, trusted and conveniently exhaustive resource at hand for when you look for top professionals in fields like AI, eCommerce, Drupal, web, mobile app, or IoT.
"And how do they evaluate and rank the IT service providers included in their tops? What criteria do they use?"

A legitimate question to ask yourself. 
FindBestDevelopment conducts an in-depth investigation of the targeted companies and:
 
analyses their business practices
compares them to the industry standards
 
For instance, in the case of a team of Drupal developers, their editorial staff would evaluate:
 
the team's overall experience as a Drupal services provider
its specific processes
the reporting
its portfolio and the impact of the projects included there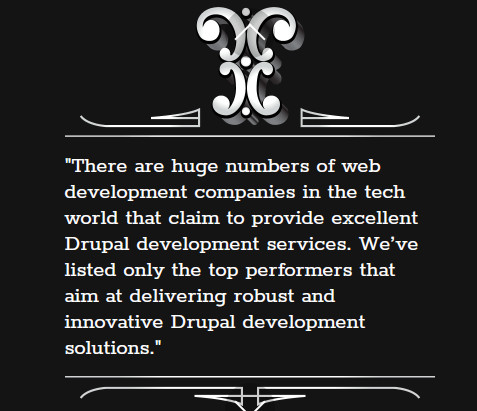 Source: FindBestDevelopment.com

There are 8 different categories that FindBestDevelopment updates on a monthly basis:
 
Best Web Development
Best Mobile Application Development
Best Custom Software Development
Best eCommerce Development
Best WordPress Development
Best Drupal Development
Best IoT Development
Best Artificial Intelligence Development

From a Small Drupal Agency to... the Top 10 Drupal Developers
Looking back, way back (2005), when OPTASY was just a small team of Drupal enthusiasts, and analyzing our trajectory, we do get a bit... dizzy.
Little did we know (or hope to dare) that we would come 3rd place in the "Best Drupal Development Awards" on the world's most reputed ranking platform.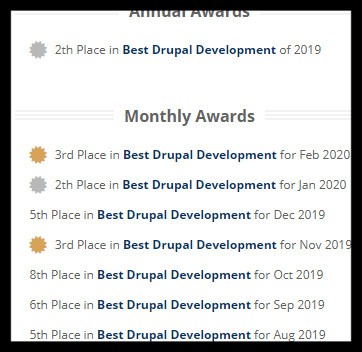 Source: FindBestWebDevelopment.com
It's overwhelming, it's rewarding and it's... a huge confidence-booster.
Seeing the other 9 finalists — companies that we've been looking up to — and knowing that our past projects played a key role in this evaluation, we get both a confirmation and an incentive to live up to these higher standards.
 
Thank You!
We have Drupal support in our DNA: we've been living and breathing Drupal since... 2005.
And yet... if it hadn't been for our clients':
 
innovative ideas that they wanted to be implemented in their projects:  unique functionalities turned into custom Drupal modules, high standards in terms of visual aesthetics turned into custom Drupal themes
daring goals that they set for their projects
courage to adopt new approaches and emerging technologies to deliver the best user experience to their customers
 
… we wouldn't have been here, among the world's top 10 Drupal developers.

We do Web development
Go to our Web development page!
Visit page!