How are you planning to get your share of the pie? Where the "pie" is made of all those opportunities that IoT in mobile app development brings.
But what are those opportunities translated into benefits more precisely? Why would you want to build an application that completes a network of IoT devices?
And how will IoT change the way mobile applications get developed in 2020?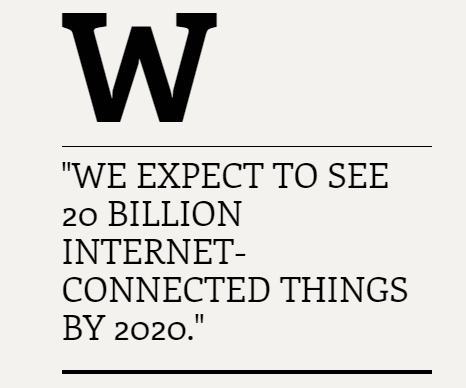 Source: Gartner.com

Are there any challenges and risks to implementing this technology into your mobile apps that you should... prepare for?
Now, let's see:
 
what are the most... irresistible benefits to developing your mobile solution for the IoT
what are the best IoT mobile app development tools to put on your shortlist
what's a common example of an IoT-enabled mobile app
what kind of risks you face when you integrate a mobile application with IoT
 
1. Why Would You Want to Integrate IoT into Your Mobile Apps? 
Why would you be interested in making your mobile apps IoT-friendly this year?
How will it benefit you?
 
1.1. Users Get Hooked on Your IoT App: It's "Too" Convenient
And the "less human effort" factor is the main reason why you'd want to integrate mobile apps with IoT.
For it all bubbles up to the user experience that you'll provide:
Your mobile app will be the "brain" of the whole network of interconnected devices, fridges, air conditioners, TVs, etc. Installed on the user's smartphone or smartwatch, it'll help him/her to cut down on the effort needed to... check the security cameras, switch off the light, turn on the AC and so on.
 
1.2. You Boost Your Team's Productivity
By bringing IoT in mobile app development, you bring more... productivity in your workplace.
An IoT-enabled mobile app will:
 
automate your business processes and specific in-house operations
streamline your software products' development lifecycles
empower your team to manage multiple tasks simultaneously
provide you with real-time measurement and data analysis

In short: with their repetitive tasks automated, your team gets to work on more complex, innovation-focused tasks. 
 
1.3. You Get Actionable Insights into Your Users' Engagement Behavior
Just imagine: an entire network of appliances, devices, gadgets, and servers exchanging data. And your IoT mobile app collecting ALL that data.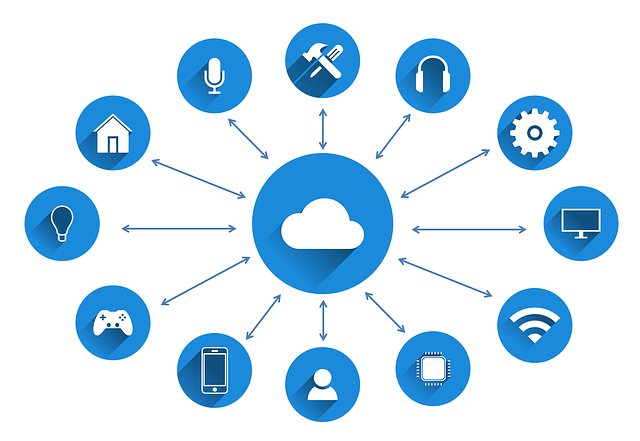 Image by Tumisu from Pixabay

You'll get some valuable insights into your users' needs, don't you think? Real-time information that you can leverage to:
 
simplify your business process
make prompt and relevant adjustments to the user experience you provide
 
1.4. You Engage Users with A Highly Interactive Mobile App
And interactivity is the shortest path to... higher engagement.
Integrating IoT into your mobile app will make it not only interactive but highly customizable, as well. 
 
It opens up a huge "playground" for your team, where they can test and implement various features and IoT-based functionalities. Where they get as creative and daring as they want with their customization work.

2. A Common Example of an IoT Mobile App Would Be...
The one installed on a guest's IoT-enabled smartphone, that enables him to open his hotel room. No key or access card needed to... enter the room he booked.
And this is but one of the top IoT app development trends to look forward in 2020. 
Here are some more types of IoT apps that'll steal the spotlight this year:
 
smart warehousing apps
workforce management apps
healthcare apps
blockchain apps
AI & Big Data apps

3. What's The Best IoT Platform for Mobile App?
Let's say that you've decided to incorporate this technology into your next mobile app:
What IoT mobile app development tools should you check out first? What are your best options?
 
Here's a top 3 for you:
 
Xively: it ships with a conveniently rich collection of IoT features to help you get you started
Android Ubidots: connect your Android account to Ubidots and just push your mobile app to multiple devices
Thingworx: it provides you with a heavy load of complex tools to market your app with

4. IoT in Mobile App Development: Challenges and Concerns
"But are there any?"
There are. So, make sure you ponder on them before you rush to... reap the benefits and seize the opportunities of integrating IoT in your mobile apps.
 
4.1. A Huge Shift in the Concept of "Data Ownership"
The risks concerning data security are head of the list:
How much of your/ your customers' data privacy would you trade to access the benefits of IoT?
 
Because:
automating your team's redundant tasks
granting your users the highest level of convenience
.. does come with a "price tag" on.
The cost is... data. Data stored in cloud and unrestricted control over consumer data...
 
4.2. Distributed Computing Performances
...compared to today's technology. You might want to take this aspect into consideration, as well, before you just jump on the IoT in mobile app development trend.
 
4.3. The Need to Restructure Your Operating Procedures from the Ground Up
Also, the way information is being transferred and your existing protocols.
 
The END!    
Now, comparing the opportunities to the challenges, would you consider integrating IoT into your mobile apps this year? 


Image by Niran Kasri from Pixabay

We do App development
Go to our App page!
Visit page!