Which tool should you be auditing your website with? In a Google PageSpeed vs Lighthouse "debate", which score is right?
What's the difference between running a Google PageSpeed test and running Lighthouse Audit in Chrome? 
You have all the reasons to be confused about the fact that they use similar technology, yet they deliver you different results.
It's time to shed some light here. 
So, keep on reading to get your answers to questions like:
 
What Is Google Pagespeed Insights?
What Are the Main Differences Between Them?
When Should You Use Each of Them?
Or:
"What is Google PageSpeed score?"
What does it measure? And what type of data does it use when evaluating your website?
Lab and real-world data...
In other words, Google PageSpeed will use both real-world data available in the Chrome User Experience report and lab data.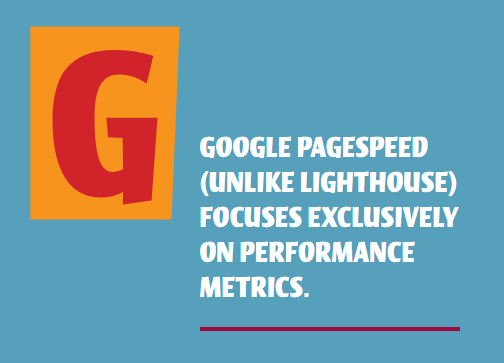 Now, if I was to put together a short, yet complete definition, it would be:
Google PageSpeed is a tool that analyzes the performance of your web pages, generating a report of the overall speed of your website. As well as actionable advice on how you can improve its score.
2. What Is Google Lighthouse?
"How does Google Lighthouse work?"
It uses lab data (only) to measure your website's performance, but also its SEO performance, PWA, and other best practices.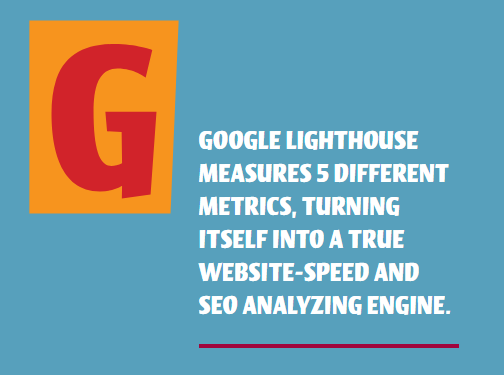 And here, you can already identify the first difference that any Google Lighthouse vs PageSpeed comparison reveals: 
Lighthouse goes beyond the page speed metric when auditing your website.
3. Google PageSpeed vs Lighthouse: How Are They Different?
What's the difference or, better said, "the differences" between these two audit tools provided by Google?
 
PageSpeed Insights measures the performance metric only, whereas Lighthouse audits other aspects of a website, as well (SEO, accessibility, progressive web app, etc.)
Google PageSpeed uses a "combo" of lab and real-world data, whereas Lighthouse uses lab data only (under consistent conditions) to build its report
 
Lighthouse is now incorporated into PageSpeed Insights. It is PageSpeed's integrated analysis engine.
4. When Should You Use Google PageSpeed Insights?
So, you have your answers to your "Google PageSpeed Insights vs Lighthouse" dilemma. You know now how they differ from one another.
But how do you know when to use... PageSpeed, for instance?
Here are the 4 main scenarios:
 
you need to share a link to your website's audit report
you're only interested in checking your website's page loading speed
you want an accurate report of the loading times experienced by your website's visitors
you're not a big fan of using Chrome developer tools for analyzing your website's performance
5. When Should You Use Lighthouse?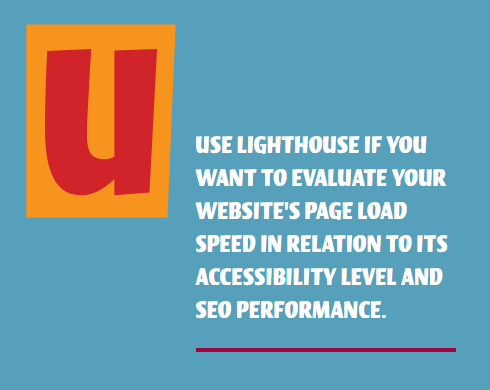 What are the specific scenarios when you should consider turning to Lighthouse for auditing your website's performance?
when you want to run audits programmatically
when you need to evaluate other aspects of your website, in addition to its loading times
when you want to incorporate the Lighthouse API into your own systems
 
For instance, you can use Lighthouse API to automatically block those releases that don't meet your pre-defined performance and SEO standards.
6. Google PageSpeed vs Lighthouse: Key Takeaway
If there was only one takeaway that you'd take from this post it should be that:
While Google PageSpeed uses the information generated by Lighthouse, enriching it with real-world data, Lighthouse delivers you more than just one score. It goes beyond measuring your website's loading times.
Do you need to know how fast your website loads from its visitors' perspective?
Or do you need to dig deeper? To evaluate more than just its speed, knowing, though, that the results that you'll get are based on lab data only?
Now, let's say that you've already made your decision. You've chosen the website analysis tool that best suits your needs and you've run the test on your site.
With your list of optimization suggestions at hand... what do you do? 
You can either put all your current projects "on hold" and ask your own team to implement those recommendations.
Or you can drop us a line and leave it to us.


Photo by Dids from Pexels

We do Web development
Go to our Web development page!
Visit page!