Modern WordPress web development screams: plugins plugins plugins!
How do you respond? Which are the best plugins that can provide better user experiences (UX) to support your website's success? How can you choose wisely when there are hundreds of them available on the market?
You're in luck! This article highlights seven UX-enriching plugins that must be part of your WordPress arsenal. But first, what are these plugins, and how can they benefit your website?
WordPress plugins or extensions are a great way to customize and personalize your website to improve your SEO and UX capabilities. Plugins extend existing website functionality and enhance your site's performance. You can opt-in for minor tweaks, or you can go the extra mile and perform massive changes to your website with the use of various extensions. 
8 Top WordPress plugins that deliver streamlined user experiences
1. Backup Buddy
Backup is not an option if you're looking to succeed in properly managing your website—it's a necessity. Backup Buddy works as a classic backup, and it allows users to store data from multiple WordPress sites. 
This plugin is known for being safe, quick, and reliable, which ensures user satisfaction. BackBuddy comes at affordable rates and can be upgraded according to the needs of each business.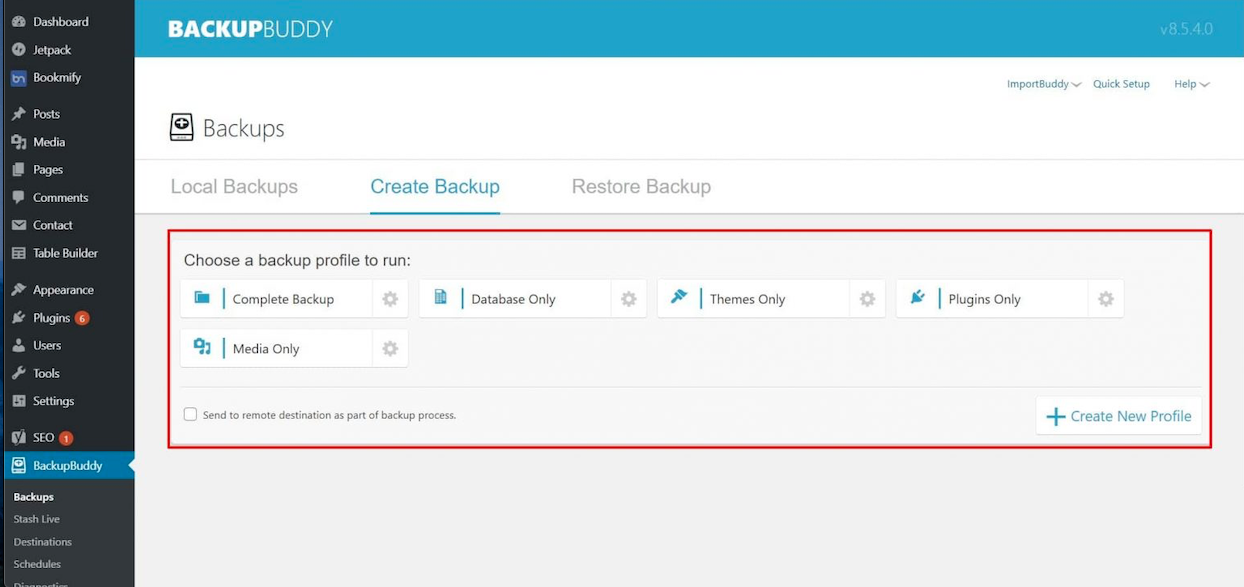 2. KeyCDN
Another WordPress extension that works in your visitors' favor is KeyCDN, a winner when it comes to WordPress plugins that speed up your website's loading time. This plugin helps your site perform better without compromising on ease of use or simplicity. 
In the modern era, digital consumers are used to fast, streamlined experiences and don't settle for less than this standard. That's why supercharging your website with a speed-enhancing extension will add value to your brand and meet your users' need for speed.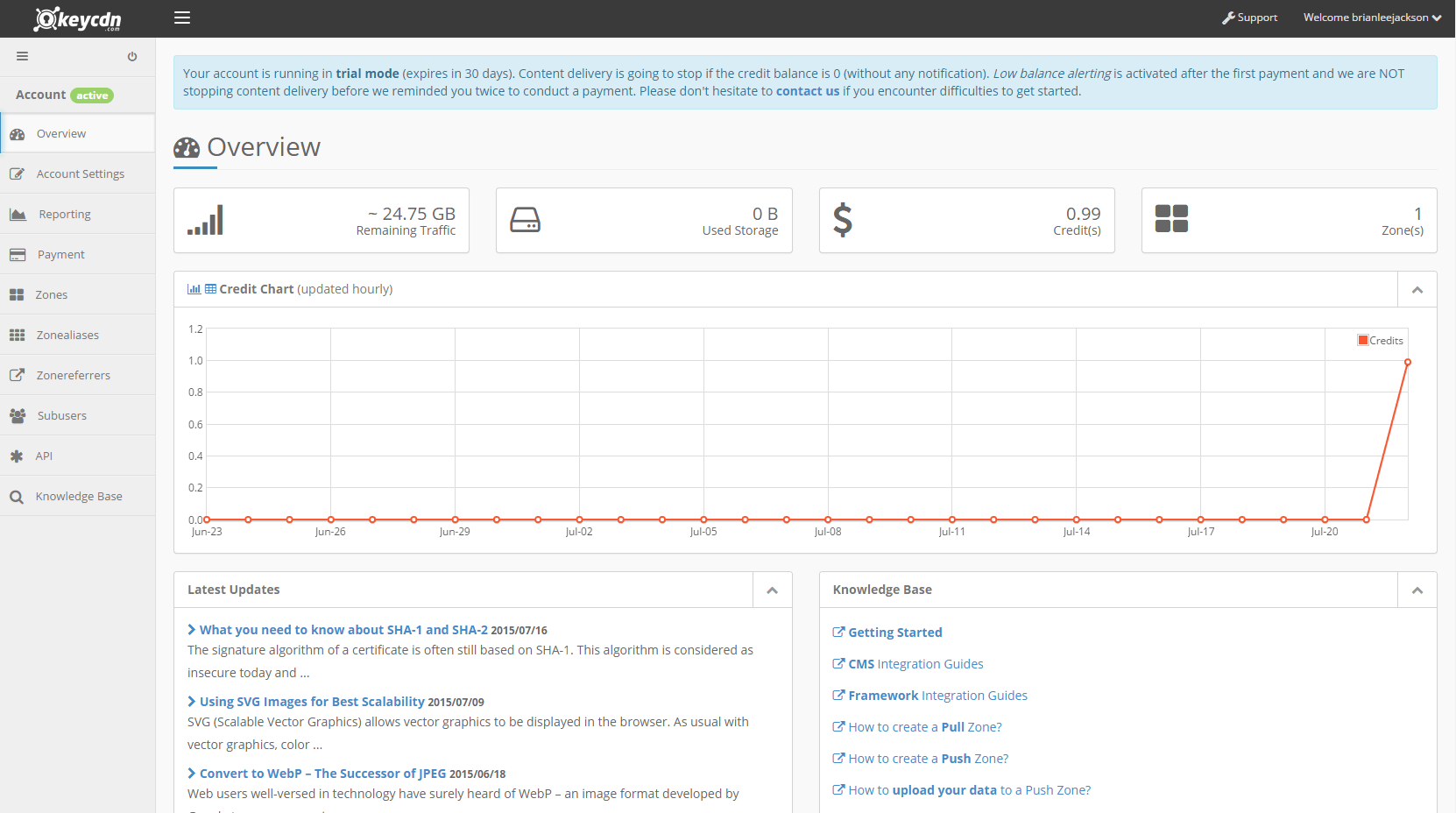 3. WPForms
WPForms is the best WordPress contact form plugin. The features that make this extension a user-friendly and powerful WordPress form builder are:
Pre-built form templates that save time
Mobile-friendly and responsive on tablets, desktop
Drag & drop form builder without writing code
Easily collect payments and online orders
Spam protection
Easy to embed in other pages like blog posts
This plugin lets you build online forms faster, and it is a must for any site that puts the user at the center of the business.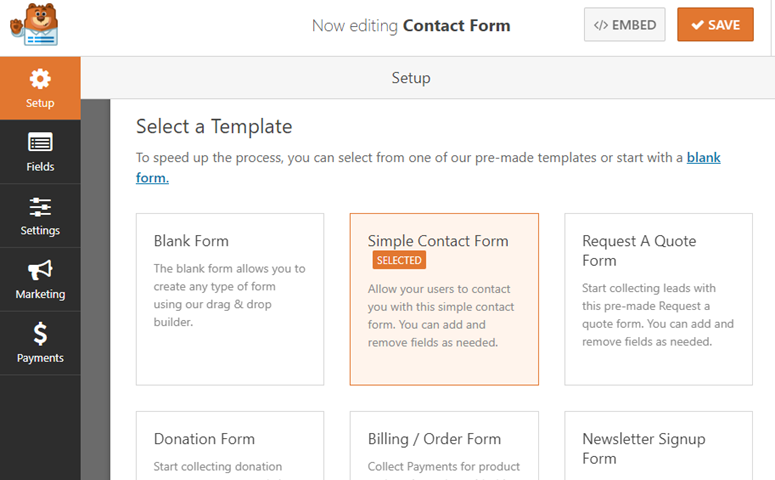 4. Yoast SEO
Since 68% of online experiences begin with a search engine, you want to take SEO seriously. The most popular WordPress SEO plugin is Yoast SEO. You can use it for on-site optimization and for enhancing your online presence.
This extension allows you to change a page's meta description, add additional information on your content, and optimize for high-performing keywords. In this digital marketing era, SEO-friendly websites perform better, attract more visitors, and boost engagement—install your WordPress SEO plugin now and improve your online posture.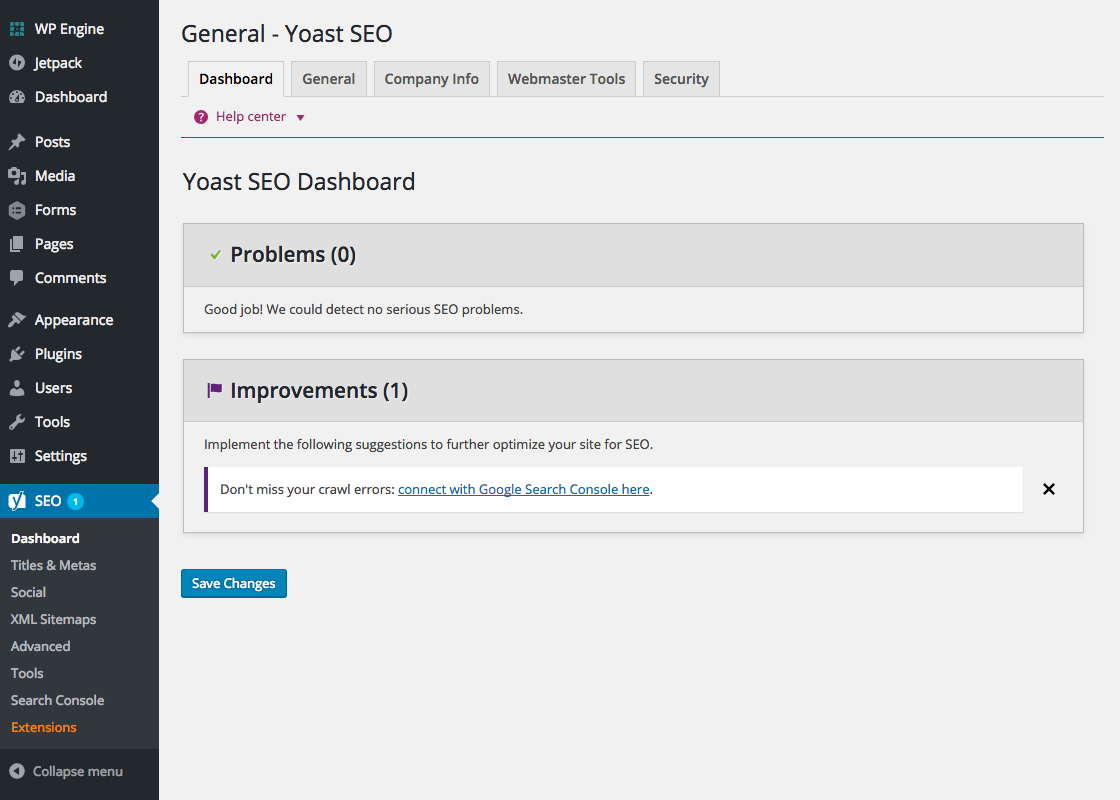 5. WPtouch
Speaking of trends, mobile usage is gaining traction, and businesses need to adapt to this new reality. More precisely, by 2021, the number of worldwide smartphone users is expected to reach 3.8 billion.
In this context, mobile optimization is a requirement for any brand that wants to build long-lasting business relationships.
A WordPress plugin that can make your site mobile-friendly is WPtouch. This popular mobile solution provides a simple and elegant way of optimizing WordPress sites for mobile. It enables a mobile-friendly version of your website that passes the Google Mobile test and ensures your SEO rankings do not drop due to not having a mobile-friendly website.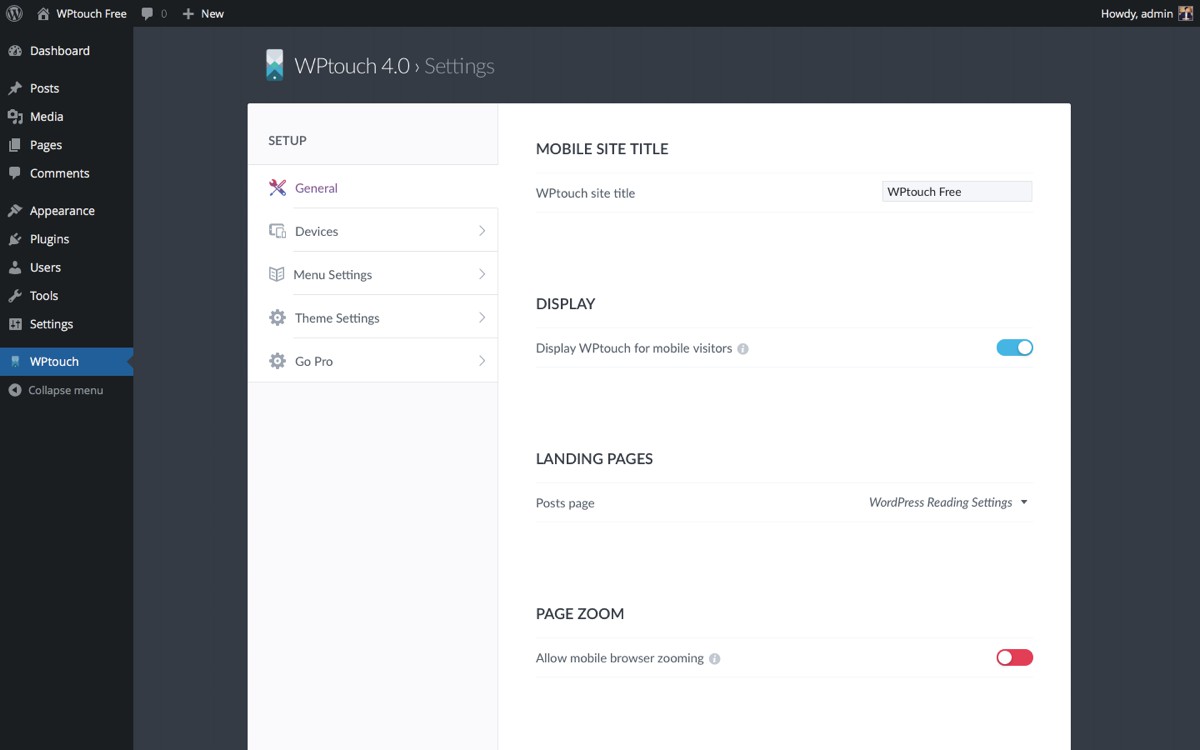 Many consider this to be the most powerful and user-friendly WordPress analytics plugin in the market. It connects with Google Analytics and supports reliable and efficient website traffic monitoring. MosterInsights can tell you where your users come from, how much time they've spent on your site, or which pages are they most interested in.
Measuring different user experiences metrics and working on enabling better ways to keep your visitors happy is an essential element that helps you grow your business.
Among the top features are:
Google Analytics dashboard
Real-time stats
Universal tracking across devices and campaigns
GDPR friendly
Improved eCommerce tracking
Google Optimize for A/B testing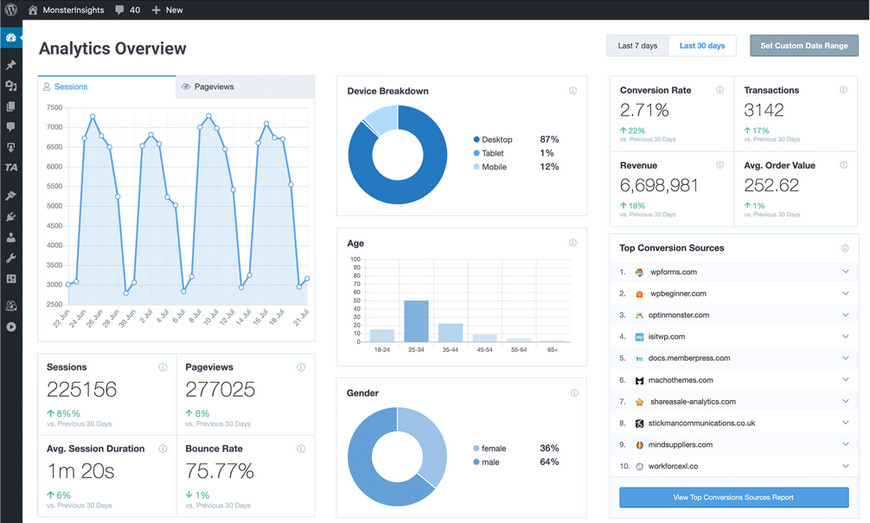 7. Defender
Cybercrime has risen by 600% in the last year due to the worldwide pandemic. If your security efforts were prioritized until now, that's good. However, with cybersecurity now being constantly threatened, your site's protection should be at the top of the list. 
A reliable WordPress plugin that supports and improves your security posture. In just a few clicks, you get closer to stopping brute force attacks, cross-site scripting XSS, SQL injections, and other WordPress vulnerabilities and hacks. 
Defender protects your website with the following features:
Two-factor authentication 
Login lockout
WordPress security firewall
Geolocation IP lockout
404 detection
Login masking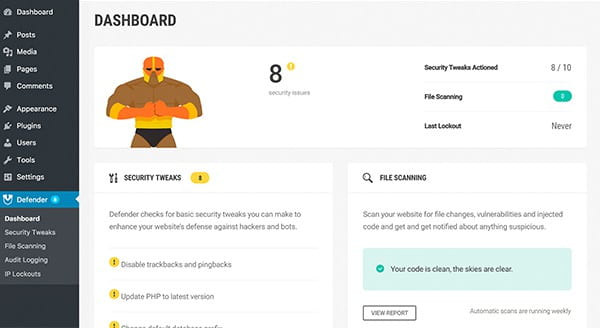 8. userTrack
One of the most efficient ways to understand your users' needs is by analyzing their behavior. The userTrack plugin is the right solution for that. 
By installing it, you can view click heatmaps, mouse interactions on your website, or even complete recordings of user activity on your site. userTrack provides a wide range of useful statistics that help you build your user's persona and profile to deliver better experiences for your audience.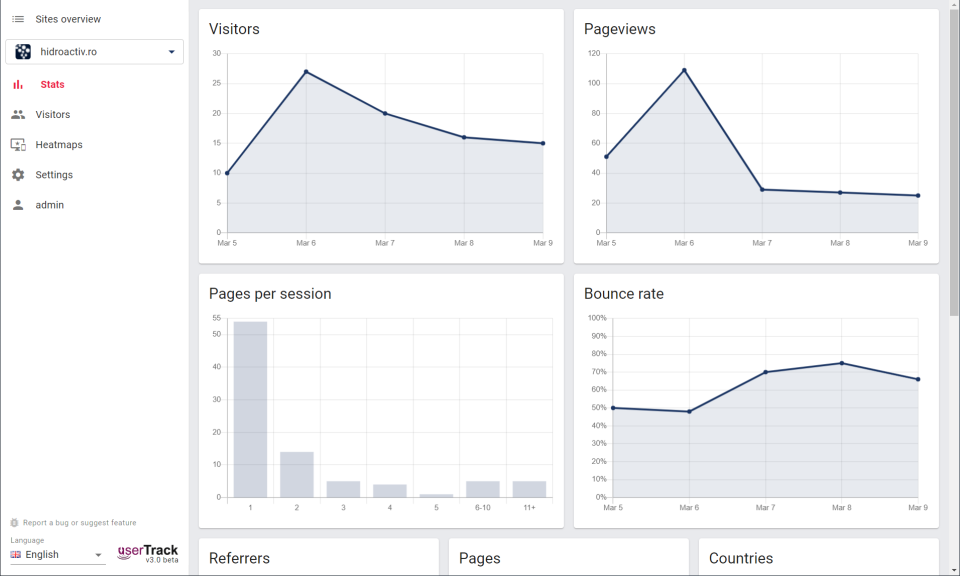 You've made it! You now have a better perspective of which plugin might benefit your website the most, and you can start optimizing your content and strategies to match your visitors' needs. 
Remember, in the era of digital businesses, the winning approach is user-centric. That's why working to deliver better website experiences for your users is so important. Fortunately, plugins and extensions can make the job of optimizing and managing websites much more accessible. 
The same can be said about Optasy, a reliable partner in building and maintaining a robust online presence. From web development and digital strategies to design and maintenance, Optasy is here to add digital value to your business. 
Photo credit: Markus Winkler on Unsplash.

We do Web development
Go to our Web development page!
Visit page!