Ready to compare the features of 5 other best headless CMS in 2020?
We've got them ready for you to just dive in and:
survey the key reasons why you'd choose one over the other
discover each one's main use cases
narrow down your options
… and pick the one that matches your requirements.
What Is the Best Headless CMS in 2020?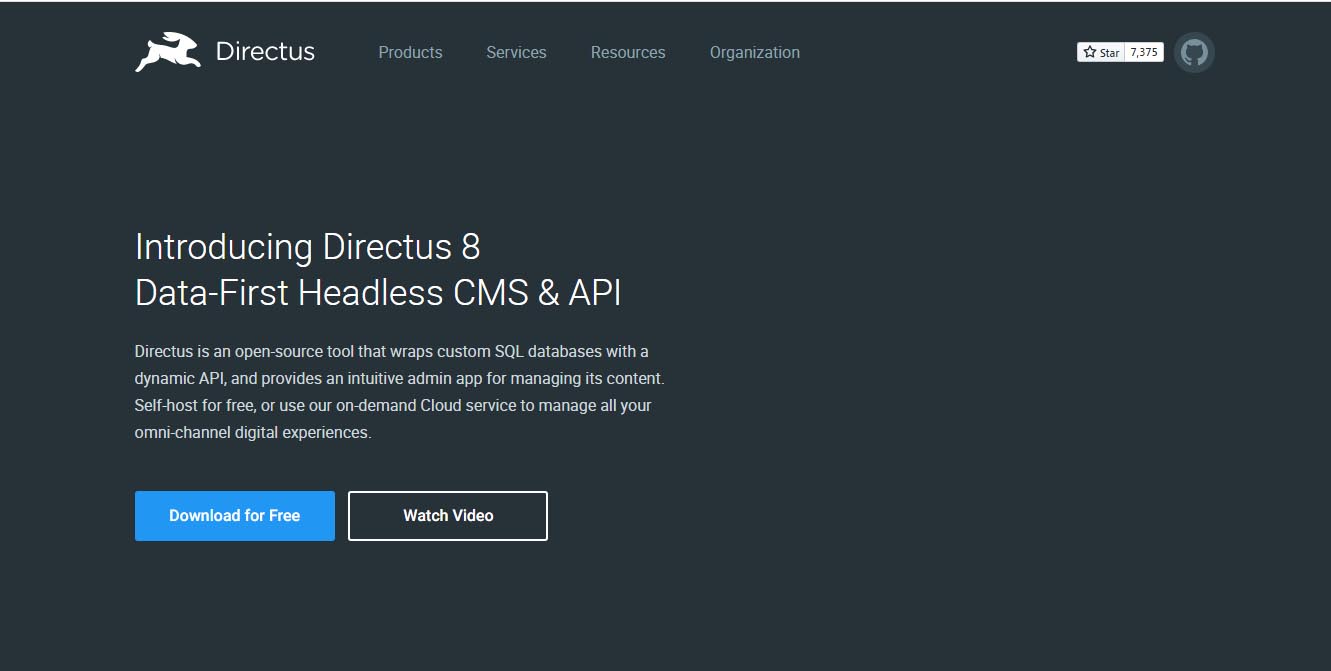 An open source tool for managing and delivering content across an entire network of platforms and devices.
And here are some of the top reasons for choosing Directus:
it provides your editorial team with an easy to use admin app for managing content
it can be in the cloud or self-hosted
it provides API for your development team to fetch content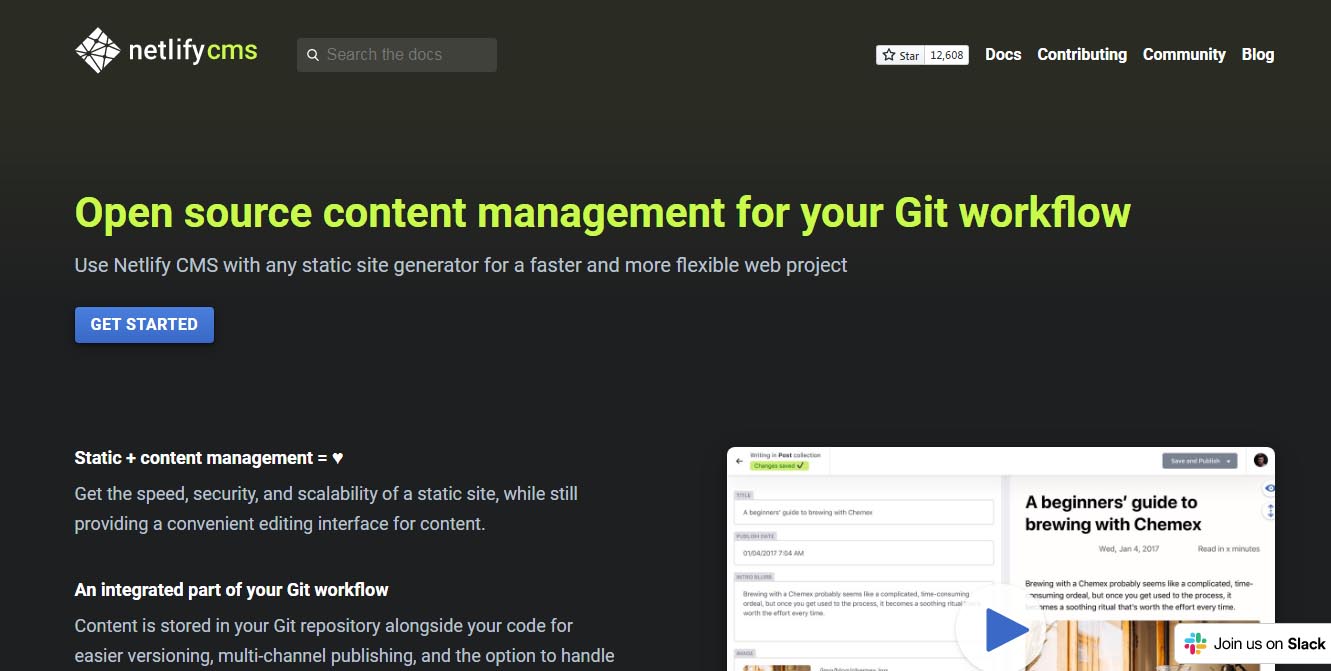 One of your top 10 headless CMS options, an open source one, that you get to add to any static site generator of your choice.
A React single-page application that provides you with an easy to use UI, playing the role of a… wrapper for your Git Workflow.
Basically, when using Netlify CMS your content gets stored in your web app's git repository (as markdown files), close to your codebase.
 
"How does a Netlify CMS Gatsby setup work?"
 
It's pretty straightforward:
You enter your content via that user-friendly interface, then Gatsby uses it to come up with the right pages for your web app.
Why would you use it?
it fits both large and small-sized projects, with fewer pages to create, to add content to, to edit, and to manage
you get to review/preview your content and make changes in real-time, and even control entries status in editorial workflow mode
it provides you with an easy-to-use UI, with just 3 tabs: workflow, media, and content
you're free to use it with any static site generator
you get to extend its functionality: add your own UI widgets, editor plugins, customized previews, etc.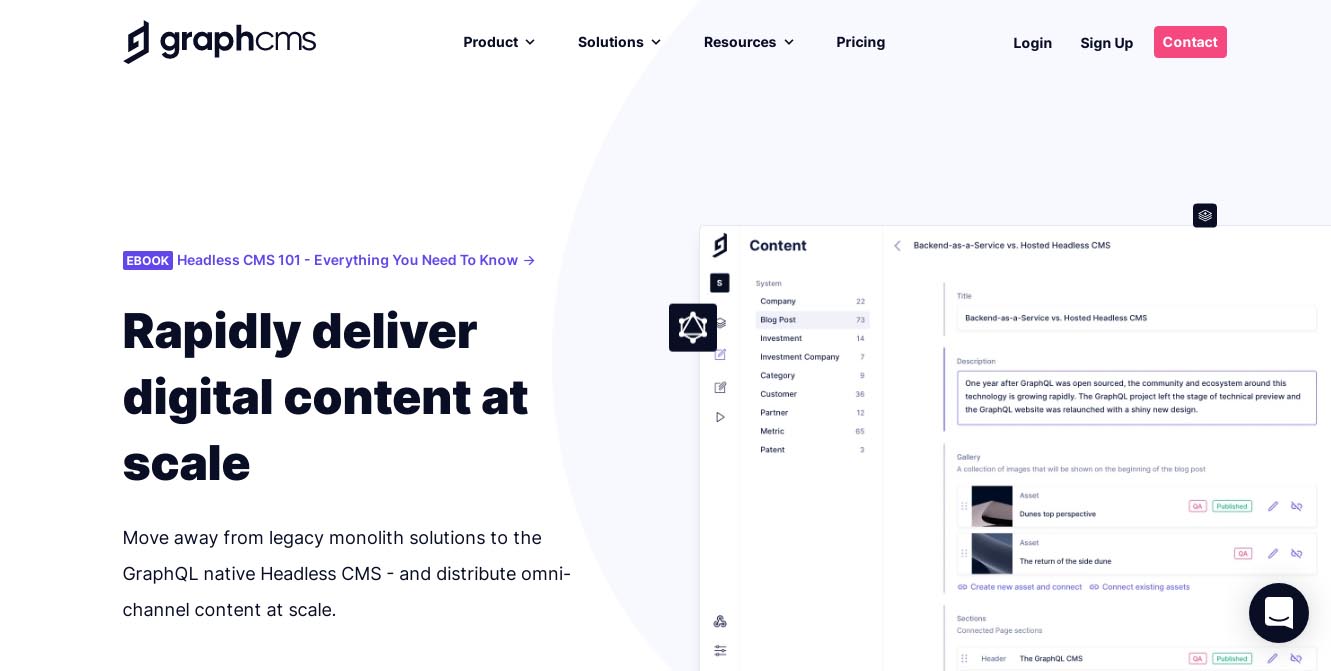 An API-first content management system, a GraphQL-native one, that allows you to distribute content across multiple digital platforms.
And not just anyhow, but… within minutes.
Your developer team gets to create content APIs in no time, whereas your content team gets all the tools they need for a smooth editor experience.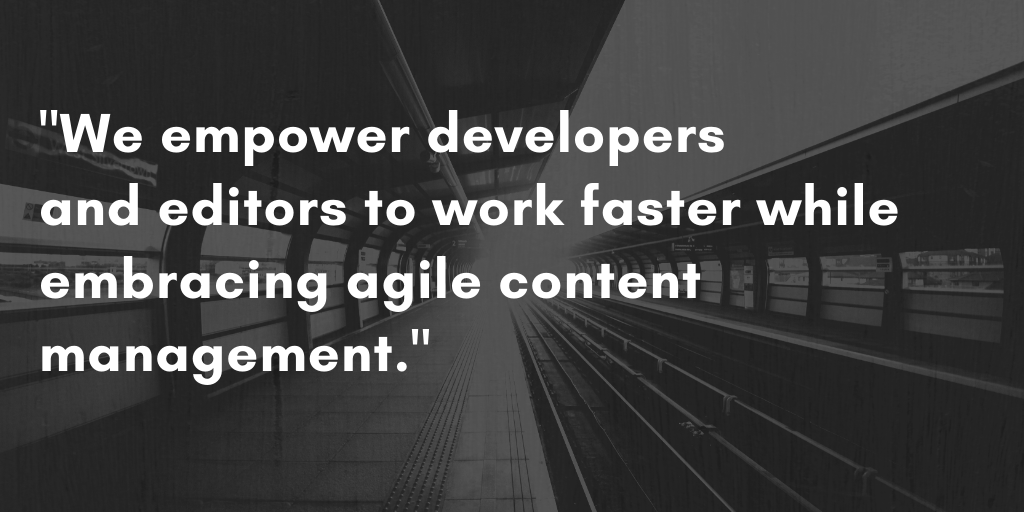 Source: capterra.com
GraphCMS vs Contentful: Main Differences
GraphCMS
works best for enterprise and mid-market companies, enabling them to build highly scalable applications
GraphQL is its underlying technology: an open source query language for APIs, that's been growing more and more popular among developers
Contentful
targets top global brands, helping them distribute digital content experiences across complex networks of markets and channels
REST is its underlying technology: a programming paradigm for distributed systems
And here are 2 good reasons for choosing GraphCMS as your go-to headless content management system: 
you get a CMS that's client-side and JAMstack compatible
you get to tap into the benefits of a JAMstack approach to development (JavaScript & Markup & API)

A cloud-hosted headless content management system that provides you with both GraphQL and REST APIs.
But what makes Cosmic one of the best headless CMS in 2020?
Why choose the Cosmic Headless CMS? 
it ships with features like content modeling, media management, localization, and webhooks
it grants you a smooth editor experience with its WYSIWYG  editor, that you can use to incorporate (by embedding code) third-party services like Typeform and GitHub.
it integrates smoothly with AWS, Slack, Algolia, Stripe, HubSpot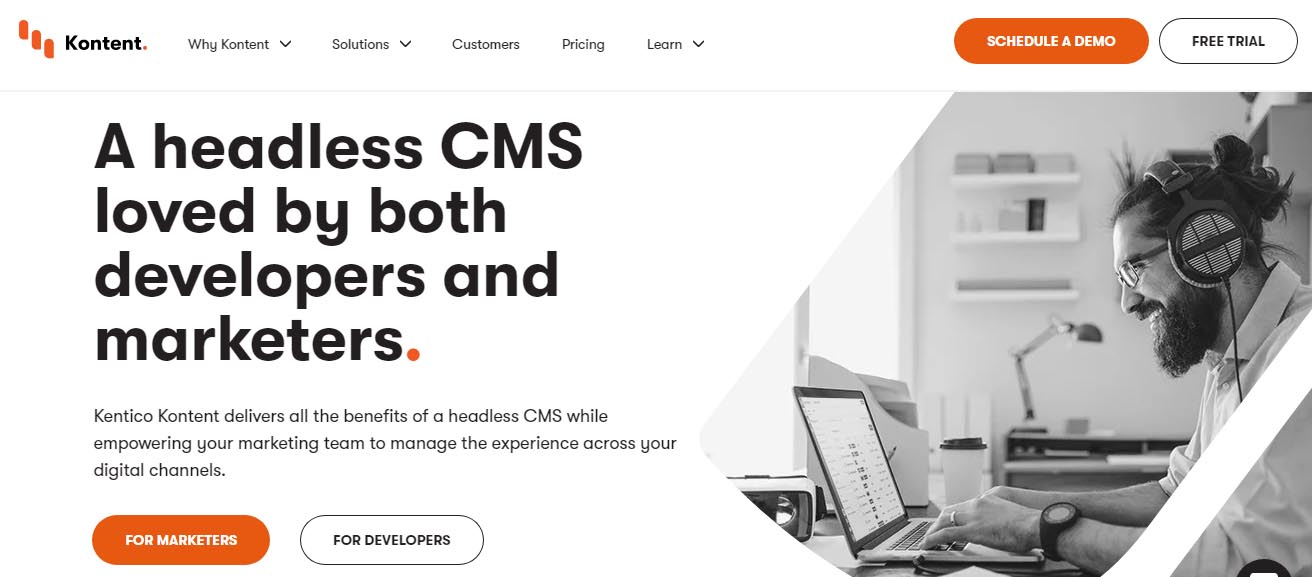 A cloud-based content delivery API that turns your structured content into content that's easy to be "consumed" by any device or digital platform that you might use as a front-end delivery layer. 
Why would you choose it over other great options of headless CMS?
you get an AI chatbot when using Kentico Kontent
it provides webhooks and custom elements that make third-party integrations a lot smoother
you get content management API enabling content consumption
And we've come to… the END of the list of 10 best headless CMS in 2020.
Which one checks the most features off your list?
Now, if you're facing a "Headless Drupal 8 vs Contentful" dilemma, we're here to:
help you identify the one that works best for your business and your requirements
make your headless CMS-based project work
Just drop us a line!
 

We do Web development
Go to our Web development page!
Visit page!