How viable is it to have your online store running on Drupal 8 Commerce?
Why not go with... Magento 2 or Shopify? Or just stick to Drupal Commerce 7, instead of jumping to Commerce 2.x? What are its most "tempting" features?

Those that make it a better option for you than:
 
the Drupal 7 Ubercart module
Commerce 1.x
other eCommerce platforms

And also: which of its limitations could discourage you from using Drupal 8 and Commerce?
Let's dig in for some answers and steer you in the right direction:

1. Why Use Drupal 8 Commerce?
Because it's "extremely" customizable.
And this is both its "superpower" and the main reason why you'd hesitate using it...



Source: Drupal.org

Commerce 2 is definitely not a "plug and play" eCommerce solution. Instead, it grants you total freedom of customization.

And that can be overwhelming for some...
Since it assumes nothing about your business model, you're free to tweak it to your needs. To create precisely the eCommerce customer experience that you'd like your website to provide.
But that means there's more coding to do, compared to conventional webshop systems.

Now, deriving from the power of customization, here are the main reasons why you'd want to use Drupal 8 Commerce for your online store:

1.1. Cart Works Pretty Much Out of the Box
Since it's opinionated, you don't need to get tangled up in configuration... too deep.

1.2. It Provides You with Multi-Store Support
Commerce 2 makes it easier for you to manage an entire infrastructure of online stores. Each one with its own Drupal 8 custom checkout process, its currencies, its product types, etc.

1.3. It Enables You to Have as Many Product Variations as Needed
From size to color, to language. Drupal 8 Commerce comes with great product attribute handling.
You're free to put together any custom combination of product attributes. To include as many product variations in your store as needed.

1.4. It Ships with Multiple Currencies Built-In Support
A too powerful feature to ignore. Especially if it's a multi-store architecture that you're planning to run on Commerce 2.

1.5. You Can Easily Develop Analytical Hooks to Further Improve the UX
You can fire events at any stage of the user journey on your eCommerce website to identify the weak links. Those with low user engagement.

1.6. It's Ideally Suited to a Headless Architecture
Are you planning a headless eCommerce setup? Drupal 8 Commerce's the ideal "candidate" for that.
It works smoothly with GraphQL, so you can use the front-end framework of your choice — say... React — and deliver the best eCommerce experience to your customers.
In a nutshell: Commerce for Drupal 8 empowers you to customize every little aspect of your online store.
But maybe some demo stores, that are already leveraging these Commerce 2 features, would weigh heavier in your decision-making process:

2. What Could Keep You From Using Commerce 2.x?
As I've already stated here:
"The power of customization that it provides is both its "superpower" and the main reason why you'd hesitate using it."
You can, indeed, customize your online store down to the last detail, but that does come at a cost. The cost of coding. The cost of a skilled team of developers.
But let us detail the reasons why you'd.... hesitate to use Drupal 8 Commerce:

2.1. It Has a Pretty High Learning Curve
If you're used to Shopify's "get up and running" approach and you're not familiar with Drupal development, you'll see that Commerce 2.x isn't that non-developer friendly.
It's not the type of tool that site builders without high programming skills find it quick and easy to learn. 

2.2. It Requires Quite a Lot of Custom Code Writing

Do keep that in mind:
Drupal 8 Commerce is unexpectedly configurable and ideally extensible. Yet, you need to write plenty of custom code to unleash all that customization power.
So, do expect to be challenged to write custom modules, custom templates and, overall, do a lot of custom work.

2.3. Setting It Up Is Not that Intuitive
… as you might expect, being familiar with "ready-to-use" eCommerce platforms like Shopify, for instance.
And all that because it assumes nothing. So, there's no preconfigured structure that you get out of the box. One that you should stick to.
 
2.4. It's a Completely Different System from Drupal 7's 
And this is another strong "blocker" that might stop you from using Drupal 8 and Commerce 2.x for your next online store.
You expect it to be fairly similar to Commerce 1.x. And yet, it's a whole new system. 
One that ships with brand new concepts that you need to get yourself familiar with (i.e. checkout is no longer a form)

3. Why Move from Drupal Commerce 7 to 8?
Why not just stick to Drupal 7's Ubercart module, for instance? Or to Commerce 1.x?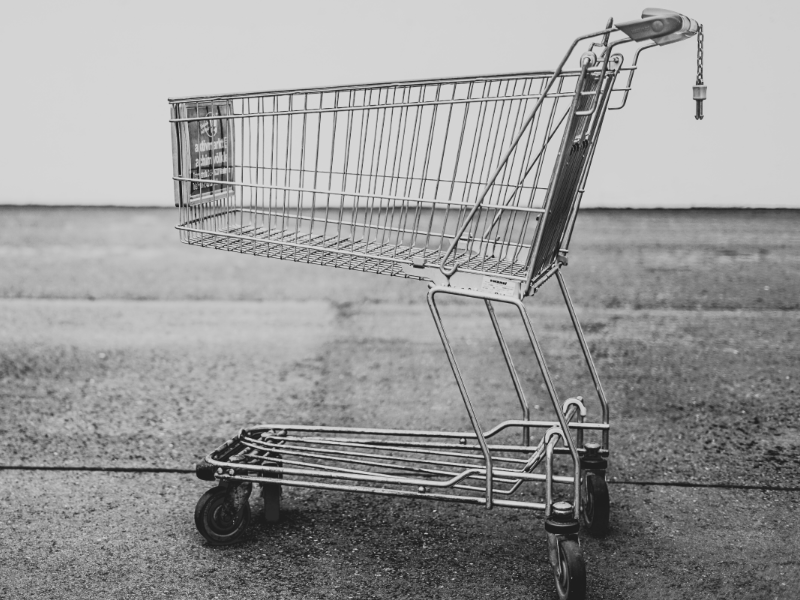 Photo by Bruno Kelzer on Unsplash  

Here are the top 4 reasons why you'd want to choose Drupal 8 Commerce instead of Drupal 7:

3.1. Drupal Commerce 2.x Provides More Out of the Box
It ships with a fully functional promotions system, for instance.
From coupons to discounts, you can incorporate the type of promotion that you have in mind for your customers in... no time.

3.2. It's an Upgraded Version of Commerce 1.x
And that translates into improved:
 
product administration
third-party integration

3.3. The Drupal 8 Custom Checkout 
In Drupal 8 Commerce checkout is not a form.
A bit intrigued?

With Drupal Commerce 2 you're free to create your own custom checkout flows. Meaning that you get to customize the process according to specific:
 
customer profiles
product types
orders

… and so on.
For instance, you can set up 2 different checkout flows. One for your digital items and the other one for the physical ones that you sell on your eCommerce website.

3.4. You Benefit from a More Modular Design
Just think about it:
Compared to Drupal 7 Commerce, the Drupal 8 version is a lot more extensible and configurable. This allows you to custom-tune other elements of your website besides the checkout.
For instance, you're free to configure your catalog from the ground up. From products to orders, to shops (if you're running a marketplace with several different stores), to prices... you get to tailor your catalog to your most specific business needs.
Besides configuration of the default behavior for a standard eCommerce store, Commerce 2x. doesn't impose any predefined, rigid logic on you.

4. Go with Drupal 8 Commerce If...
you already advocate for Drupal's flexibility and robustness
you don't mind investing some time in learning Commerce 2.x and writing custom code
you need more than a standard online store, that's easy to set up, but offers you no customization freedom (see Woocommerce)
you're not ready to pay for every little add-on that you might need (see Shopify), that you could create it yourself

The END!
Would you trade flexibility for convenience?
The convenience of having a generic webshop up and running in no time? Let's start a conversation on this topic in the comments here below!
To learn more about how our Drupal eCommerce agency can help you meet your business goals, contact us.

Image by justynafaliszek from Pixabay  

We do Drupal development
Go to our Drupal page!
Visit page!