OPTASY achieves new milestones: now a Certified Enterprise Grade and Mid-Scale Migration Partner in the Drupal community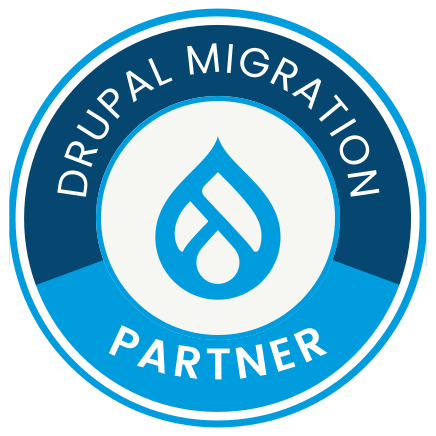 We're thrilled to announce that OPTASY has reached new heights in our ongoing commitment to providing top-tier Drupal solutions.
We are now officially recognized as both a Certified Enterprise Grade Migration Partner and a Certified Mid Scale Migration Partner by the Drupal Community.
This double certification is a testament to our deep expertise, consistent quality, and dedicated approach to facilitating complex migrations at various scales.
Elevating Digital Experiences with Drupal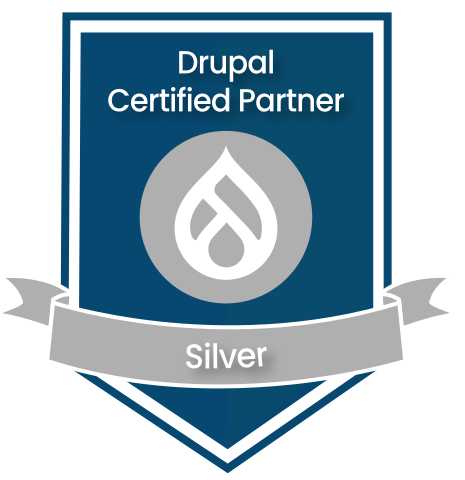 For years, OPTASY has been at the forefront of empowering businesses with custom, robust, and scalable Drupal solutions. Our team has been relentless in ensuring we meet high standards, adapt to ever-evolving digital trends, and exceed our clients' expectations in every project that we undertake.
These new certifications aren't just badges. They symbolize our proficiency, high-level skill, and unparalleled understanding of the nuances involved in Drupal migration, whether for mid-sized businesses or large enterprises.
What These Certifications Mean for Our Clients
Assurance of quality and expertise: Becoming a Certified Enterprise Grade Migration Partner proves our capability to handle large-scale, complex migration projects. Clients can be confident that their enterprise-level needs will be addressed with professionalism, comprehensive strategy, and advanced technical skills. Our recognition as a Certified Mid Scale Migration Partner also ensures that we bring the same level of quality and expertise to smaller-scale projects, providing the perfect balance between cost, efficiency, and superior outcomes.
Smooth, secure migration process: Transitioning to a new platform or upgrading to a newer version can be daunting for any organization. Our certified status is a reassurance that we adopt best practices for a seamless, secure migration. We have the tools, expertise, and experience to mitigate risks, foresee challenges, and keep the migration process smooth from start to finish.
Comprehensive, end-to-end support: Our certifications reflect our holistic approach to migration. We don't just assist in the technical aspects of the transition. From initial consultations, strategic planning, and careful assessment of your current digital ecosystem, to post-migration support, OPTASY's team stands by you throughout the entire journey.
Optimized investments: With our recognized expertise, businesses can ensure that every dollar invested in their digital transformation initiatives is optimized for the best returns. We don't just work on completing a project; we are your strategic partners in ensuring that the migration propels your business objectives, performance, and growth.
Commitment to the Drupal Community
Being an active member of the Drupal community has always been a part of our identity at OPTASY. These certifications reinforce our commitment to contribute to the ecosystem, abide by the Drupal community's standards, and continuously push boundaries in innovation, problem-solving, and client servicing.
Your Project, Our Certified Expertise
At OPTASY, we understand that each migration project has its unique challenges and requirements.
Our dual certification - in Enterprise Grade and Mid-Scale migrations - positions us uniquely in the Drupal community, allowing us to cater to a diverse range of client needs with the assurance of certified expertise.
Are you considering migrating your digital platform? Let's make your transition a success story.
Our certified experts are ready to help you navigate this critical journey with strategic insights, technical excellence, and a commitment to your business growth.
Reach out to us, and let's discuss how we can put our certified skills to work for you!

We do Web development
Go to our Web development page!
Visit page!